Apple has apologised to Chinese consumers after it was accused of being arrogant and greedy, in a bid to appease the Chinese government in one of Apple's most important markets.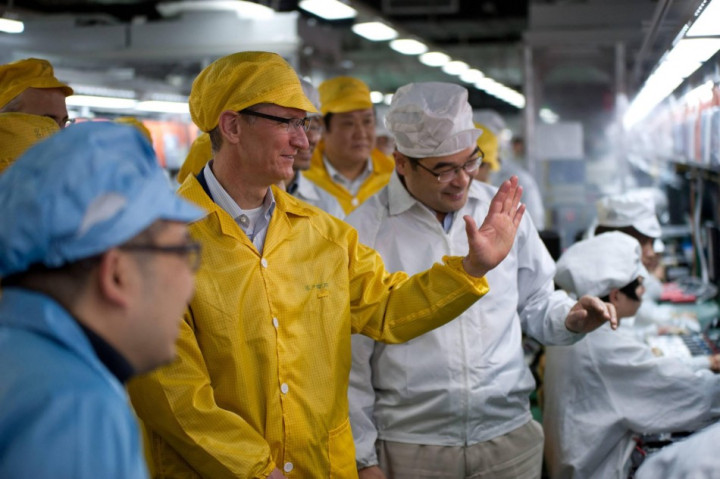 As sales of Apple's iPhones and iPads slow, analysts predict that success in developing countries like China will be key to the company's future growth. Following a coordinated and widespread campaign of criticism across China's state-run media, the company's apology is clearly a signal of just how important the market is for Apple.
The public apology by Apple's CEO Tim Cook on Monday was the latest twist in a saga which begun several weeks ago when an investigation by China's state-run television network was broadcast to coincide with International Consumers' Day.
In the broadcast China Central Television criticised the company's after-sale policies in the country, highlighting that iPhone 4 and iPhone 4S customers were forced to pay up to $75 to replace a faulty back cover while customers in other countries enjoyed this service for free.
This investigation was not addressed directly by Apple initially but in the intervening weeks other state-run media has intensified the criticism of Apple's policies, concluding last week when the People's Daily newspaper ran a front-page editorial entitled: "Defeat Apple's Incomparable Arrogance."
Apologise
In an open letter published late on Monday on Apple's Chinese website, CEO Tim Cook was moved to apologise to customers in China:
"We are aware that the lack of communication in this process has led to the perception that Apple's attitude was arrogant and that we do not care or do not attach importance to consumer feedback. We express our sincere apologies for any concerns or misunderstandings this gives consumers."
In the letter Cook goes on to outline changes the company is making to the policies which caused the problems in the first place, including the repair policy for the iPhone4 and iPhone 4S, make the warranty information on its website a lot more "concise and clear"; increase training for Apple service personnel and make it easier for Chinese to leave feedback.
China is a hugely important country for Apple. It is already the company's second largest market and as sales in developed countries slow due to saturation, China will be key to Apple's continuing growth.
Deal
Apple is yet to secure a deal with China Mobile, the country's largest mobile network and the potential for huge growth in China remains an enticing prospect for the company.
Indeed such is the potential for growth that Apple has issued this apology despite the company's returns policy in China being identical to its returns policy in the US, as Philip Elmer-Dewitt pointed out on his Apple 2.0 blog.
Many people see the recent negative media coverage of Apple in China as being an orchestrated attack by the ruling Chinese Communist Party who may be seeking to protect the interests of home-grown smartphone manufacturers like Huawei and ZTE.
The Chinese government could also be seeking to limit the influence of Apple in China, with a huge amount of people coveting the Apple brand and its products. The Chinese government traditionally doesn't like foreign influences getting popular in the country.
Apple's grovelling apology is at odds with the way Apple normally does business but indicates how important the company sees China and the potential 1 billion customers within its borders.
The apology however is the second of Tim Cook's short reign as CEO. Last year Cook was forced to apologise for the release of a sub-par Maps app in iOS 6, something which would have seemed almost impossible during the reign of Steve Jobs.