A US judge is confident that government evidence will prove Apple knowingly participated in a conspiracy to raise the price of ebooks, ahead of a trial due to start next month.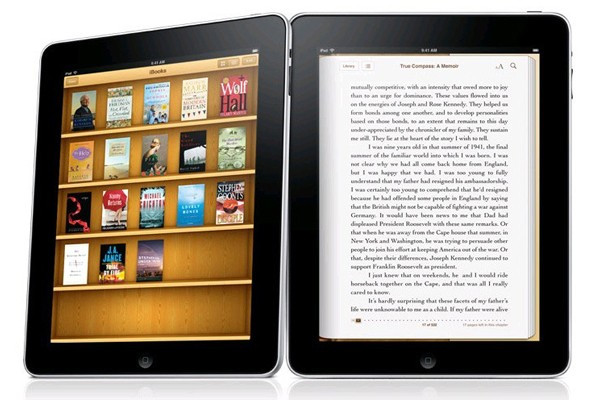 US District Judge Denise Cole is set to oversee the trial starting 3 June and this week gave her views during a pretrial hearing, and although she stressed her tentative view was not final, she believes the US government can prove Apple engaged in a price-raising conspiracy with five book publishers.
Apple is the sole remaining defendant in the case, after the five publishers accused of colluding with Apple to set ebook prices all settled with the US Department of Justice.
"I believe that the government will be able to show at trial direct evidence that Apple knowingly participated in and facilitated a conspiracy to raise prices of ebooks, and that the circumstantial evidence in this case, including the terms of the agreements, will confirm this," Cote said.
The judge emphasised this was her "tentative view," not a final verdict, and said it is based largely on materials submitted as evidence, such as emails and correspondence which took place over a six-week period between December 2009 and January 2010, three months before the original iPad went on sale marking Apple's entry to the ebook market.
Cotes admitted, however, that she is yet to read many of the affidavits submitted in support of the parties' positions.
Colluding
Apple and the five publishers - Penguin, HarperCollins, Simon & Schuster, Hachette and MacMillan - were accused by the Department of Justice last April of colluding on ebook prices in a bid to fight Amazon's dominance of the market.
Under Apple's business model it allowed publishers to set their own prices, but they were forbidden from selling books elsewhere for less. This model differs from Amazon, which sets prices and discounts as it sees fit.
Apple lawyer Orin Snyder said in a statement: "We strongly disagree with the court's preliminary statements about the case today. We look forward to presenting our evidence in open court and proving that Apple did not conspire to fix prices."
In his defence, Snyder said the evidence will show Apple benefited consumers by providing competition in the emerging ebook market.
Apple is the sole remaining defendant after litigation was settled by the five publishers, with Pearson agreeing earlier this week to a $75m (£50m) settlement with the 33 US states and consumers who had filed a class-action lawsuit against the publisher.