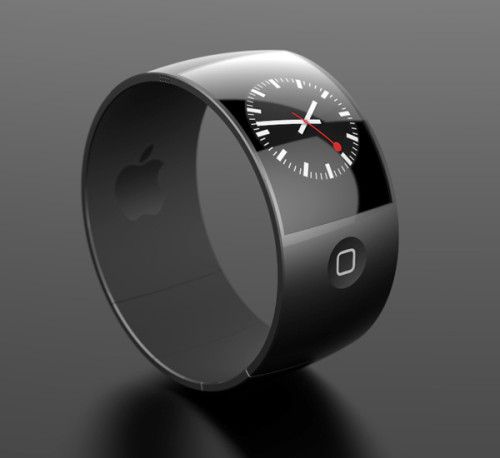 Apple is experimenting with a number of alternative technologies to power its widely-anticipated iWatch, including a solar panel built into the screen.
Thought to have been in development for a year and due to go on sale in 2014, Apple's smartwatch will need to offer better battery life than the Samsung Galaxy Gear and Sony Smartwatch 2, which both struggle to last more than two full days.
According to unnamed sources familiar with Apple's development of future products, an idea the company is pursuing is adding a solar-charging layer to the iWatch's curved screen, powering the device during daylight.
Reported by the New York Times, the insiders also confirmed recent claims Apple was experimenting with wireless charging for its smartwatch, similar to that used by some Nokia devices, where the phone is charged by placing it on a special plate connected to the mains.
Solar power
Apple has increased its attention to solar power in recent months, having posted a job listing for an engineer specialising in the technology last autumn. Tony Fadell, the Nest CEO who is often referred to as a "father of the iPod" due to his work on the MP3 player, told the NY Times Apple has tried for many years to build a smarter battery by adding solar charging to iPhones and iPods.
Along with solar power, Apple is also said to be experimenting with charging the watch's battery through a mechanical movement, similar to how many modern watches are charged from the movement of the wearer's arm - the company filed a patent back in 2009 for such a system.
Another patent was awarded to Apple in July last year for a flexible battery that could fit into a smartwatch or other mobile device.
Apple is far from alone in its pursuit to improve battery life of mobile devices. The Andreessen Horowitz investment firm and Yahoo CEO Marissa Mayer have both invested in uBeam, a startup trying to develop a system which pulls energy from air, using a process called piezoelectricity.
Healthbook
Although no prototype iWatches have yet been seen, a steady stream of rumours and speculation from Apple's development and supply chain have kept interest focused on what many believe to be the company's next major product launch, following the iPod, iPhone and iPad.
At the start of February it was reported that Apple was working on an application called Healthbook, featuring the ability to monitor and store fitness data such as steps taken and calories burned. Such an application would turn the iWatch into a fitness band to rival the Nike+ Fuelband.
It was claimed by 9to5Mac that Apple executives recently met with FDA (US Food & Drug Administration) officials to discuss mobile medical applications and seek approval to market the software as a potential medical aid.