Apple has made significant management changes with iOS chief Scott Forstall fired for reportedly refusing to sign an apology over Apple's new maps app.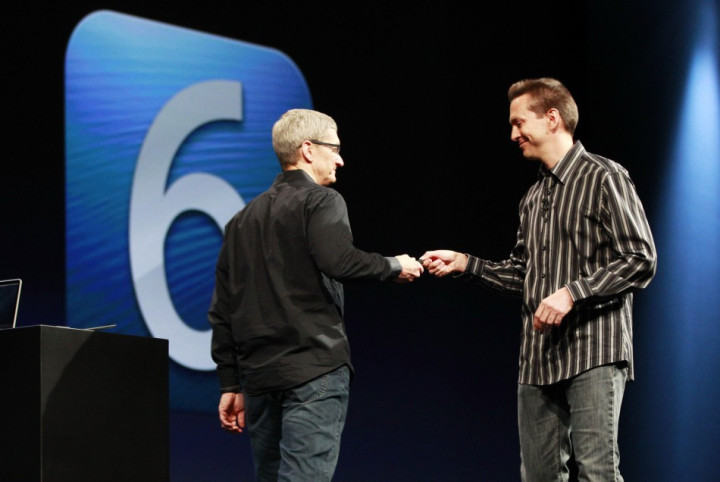 In what is the biggest management shake-ups at Apple since the late 1990s, Scott Forstall, Vice President of iOS Software, will leave Apple next year, acting as an adviser to CEO Tim Cook in the interim. His responsibilities will be divided among four of Apple's top executives, including the UK's Jony Ive, who heads up product design at Apple.
It wasn't such good news for another Briton at Apple, with the company announcing the departure of John Browlett, Apple's head of retail, who only lasted eight months at the company. Browlett, formerly CEO of Dixon's in the UK, joined Apple in a surprise move announced last January.
His departure was widely expected for a number of weeks after a series of poor decisions by Browlett, including slashing the number of workers in Apple stores, something Tim Cook had to publicly apologise for.
While Browlett's departure is not a great surprise for Apple watchers, Forstall's is.
Forstall departure
Forstall joined Apple in 1997, moving from another company founded by Steve Jobs, NeXT Computers, when it was taken over by Apple.
Forstall was known to have clashed with numerous people within Apple and it was his refusal to sign a letter publicly apologising for the disastrous release of Apple's new Maps app which is said to have sealed his fate.
As well as being in charge of the Maps software, Forstall oversaw the development of Apple's mobile operating system, iOS, from the beginning, helping create one of the most widely used pieces of software on the planet.
According to Seth Weintraub at 9to5Mac, Forstall and Ive have clashed for years, refusing to attend meetings together unless specifically ordered to do so by Tim Cook, and previously Steve Jobs. It seems that Ive won out in the end.
Such was the breadth of Forstall's responsibilities, that they have been divided up between four Apple executives.
The much-maligned Maps app, along with responsibility for Siri, will both fall to Eddy Cue, who is seen within Apple as the go-to person when a product needs to be turned around. He was previously put in charge of the flagging MobileMe service and transformed that into the now successful iCloud.
In what is seen as a major promotion Craig Federighi will now be in charge of both iOS and OS X, Apple's desktop operating system.
Bob Mansfield, who retired from Apple recently, will now stay at the company for another two years and will lead a new group called Technologies, which combines all of Apple's wireless teams across the company in one organisation, "fostering innovation in this area at an even higher level."
Technologies
Technologies could be for Apple what Google X is for Google, incubating shoot-for-the-stars ideas with Mansfield taking on the role carried out by Sergey Brin at Google.
Finally, and possibly most tellingly, Jony Ive will take over responsibility for Human Interface across the company. This means that not only will the design of products such as the iPhone, iPad and MacBook be overseen by Ive, he will now have a hand in how the software which runs on these machines looks and operates.
Forstall oversaw the use of skeuomorphic designs within iOS and Mac OS X, which Jony Ive reportedly didn't agree with, given his taste for the minimal. We expect to see a significant number of changes when iOS 7 and Mac OS X 10.9 roll out next year.
Browlett's responsibilites will fall to Tim Cook for the moment, who held the role prior to Browlett's appointment, while the company searches for a new head of retail.