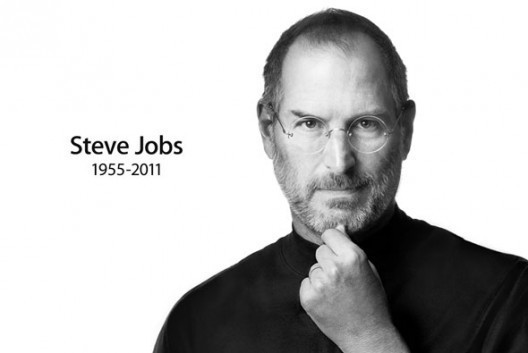 Only three years after his death, Apple's co-founder and tech icon Steve Jobs could feature on postage stamps in the United States.
Jobs' name is among those on a shortlist of figures from the worlds of sport, music and popular culture under consideration to appear on stamps from 2015.
The US Postal Service (USPS) said that though the final shortlist has not yet been decided, early designs for several stamps had been made.
Some have commented that the design for the stamp featuring Jobs, the man responsible for Apple's signature curved aesthetic, should probably eschew the sharp corners he so abhorred.
On Twitter, others pointed to the irony of the man whose devices have done so much to marginalise "snail mail" being commemorated on a postage stamp.
The cash-strapped USPS is believed to be seeking to boost its income by producing stamps bearing the images of figures in popular culture likely to attract collectors.
Others under consideration include Michael Jackson, Charlton Heston and Harvey Milk.
Beatles legend John Lennon is also on the shortlist, a rare privilege for a foreigner, with Mother Teresa the first person born outside the US to feature on the country's stamps, in 2010.
"The postal service is looking to bring more timely, relevant, contemporary subjects to stamps ... pop-culture subjects appealing to younger audiences," said USPS spokesman Roy Betts. "It creates excitement."
Last November, the service produced stamps with pictures of characters from JK Rowling's Harry Potter novels. It is also planning to re-release its best-selling collection, a 1992 set bearing pictures of Elvis Presley.
Approximately 50,000 new names are put forward every year as subjects for commemorative stamps, most by members of the public. These are then whittled down to a 35-name shortlist by a 12-member Citizens' Stamp Advisory Committee and forwarded to the postmaster general, who has the final say.
In recent years, the USPS has changed its rules to allow living people and foreigners to appear on stamps.