Conserve Battery Life for iOS Devices: Tips to Save Power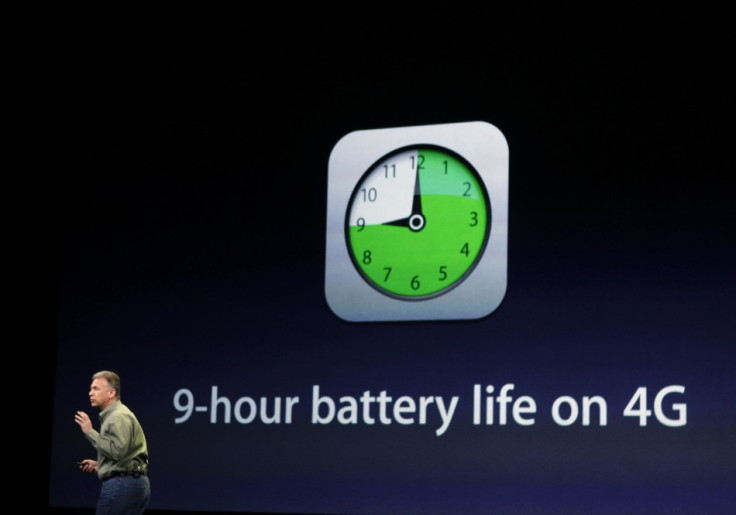 Apple's iOS software, although universally praised for its applications and ease-of-handling, has often come under criticism for the rapid rate at which it depletes an iDevice's battery reserves. The iPhone 4S and the newly-released iPad have both had to face similar complaints.
There are always two sides to every argument, though. A recent report on Mactrast suggests that Apple's iOS devices actually deliver more than reasonable battery-related performances.
However, if you are one of those less than convinced about the iOS's capabilities in this regard, read on to learn a few tips to save battery life!
Adjust Brightness: One of the easiest ways to extend battery life is by managing screen brightness. The default setting for the iPad has auto-brightness turned on; lowering this, in low-light conditions, can extend the battery life. However, it is advisable to keep screen brightness to under 30 percent, for optimal performance, suggests a report from Cultofmac.
Minimise Use of Location Services:
Applications that use location services - like Google Maps - do reduce battery life. Users could consider disabling this feature and using it only when needed. The battery can drain faster since the service uses an Internet connection to get its results.
Disable Time Zone Setting:
This tip surfaced when the iPhone 4S was having battery problems. In order to conserve the battery, the user could consider turning off services like "Setting Time Zone" and "Location-based iAds".
Turn Off Wi-Fi:
To further save battery life, users could consider turning off the Wi-Fi service when not in use. However, if the device is an iPhone and is used frequently browse the Internet, the battery life may be improved using Wi-Fi instead of cellular data networks. Similarly, if the user has an iPad with Wi-Fi+3G, battery life is likely to be better.
Turn Off Bluetooth:
Remember to turn Bluetooth services off when not in use, since the battery is required to run the service.
Fetch Data Less Frequently:
Applications should be set to fetch data only at specific intervals. The more frequently email or other data is fetched, the quicker the battery drains.
Turn Off Push Notifications:
Some applications from the App Store use Apple Push Notifications services in order to alert users of new data. The applications that depend on push notifications completely may decrease battery life. However, remember that even though push notifications are disabled, it does not prevent new data from being received when the application is opened. Moreover, the Notification setting will not be visible if there is no application installed that supports push notifications.
Use Airplane Mode:
Both the iPad and the iPhone always try to connect to Wi-Fi or 3G data network and cellular networks respectively, which can lead to increased power use, particularly in low coverage areas. By turning on the Airplane Mode in such situations, the battery life can be increased.
Turn Off Siri's 'Raise to Speak':
Siri, the personal voice-activated assistant, which is exclusive to the iPhone 4S is great but it does increase battery drain. Try disabling the "Raise to Speak" feature.
Turn Off Vibration:
Vibration alerts tend to use battery life more than anything else, especially when users get a lot of push notifications.
© Copyright IBTimes 2023. All rights reserved.