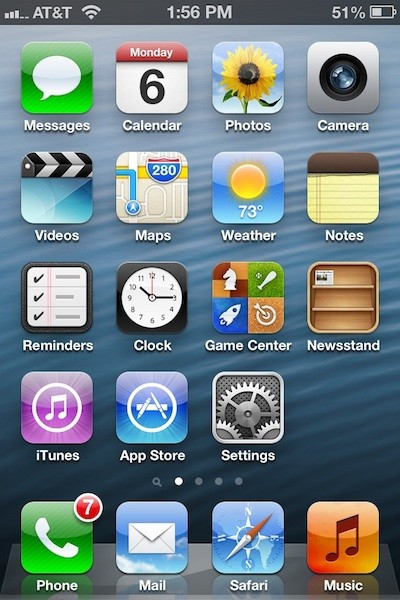 Just a couple of days ago, Apple released its fourth iteration in iOS 6 beta that was aptly named iOS 6 beta 4. The most notable change in the new update is the absence of a native YouTube app that came bundled with the iPhone ever since its launch in 2007.
It is no surprise that Apple chose to drop YouTube app, which is a Google-built product. This is the second such instance after the Cupertino company dropped Google Maps by replacing it with their own 3D mapping database.
"Our licence to include the YouTube app in iOS has ended, customers can use YouTube in the Safari browser and Google is working on a new YouTube app to be on the App Store," said Apple in a statement to The Verge, when citing the reason for removal of YouTube app.
Check out the complete list of feature updates for iOS 6 Beta 4 below:
Bluetooth Sharing feature is now available as part of enhanced privacy settings, which will display all the apps requesting Bluetooth service for data sharing. Privacy settings also add a new section for Twitter and Facebook (in screenshot below).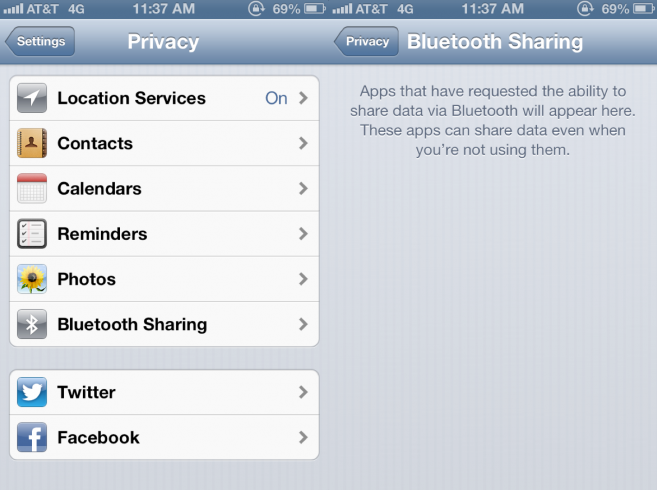 The improved Passbook app now features a new button that links to the App Store. It seems Apple may feature a separate section in the App Store to support apps that are powered by Passbook.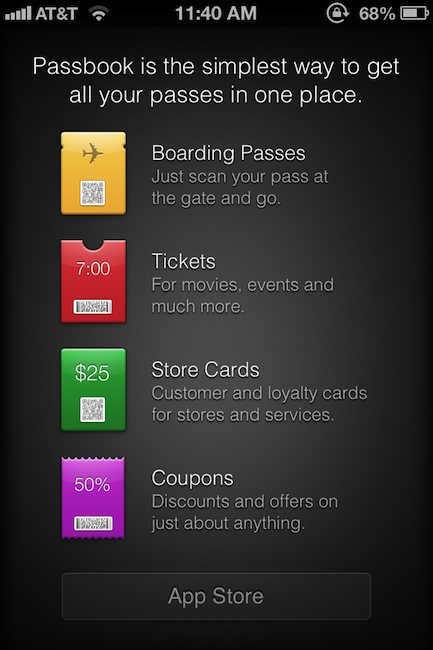 iOS 6 beta 4 now adds Shared Calendar Alerts feature under Mail > Contacts > Calendar in the Settings app.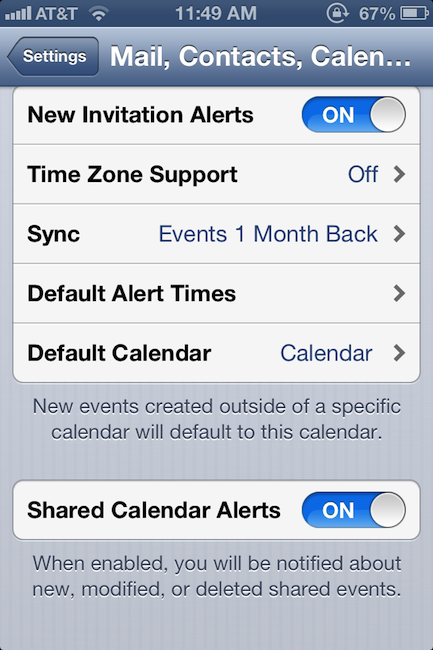 According to 9to5 Mac, the Maps experience is vastly improved.
"We're also hearing from many users of iOS 6 Beta 4 that the Apple Maps experience has been improved. People are seeing improved mapping data (especially in the satellite view), improved performance. Others are reporting improved font rendering as well. Another new tidbit in the updated Maps app is the noting of one-way streets. Notice the blue arrows," reports 9to5 Mac.
Siri now features an updated information menu comprising new iOS 6 Siri functions within the help section. When you tap on the "i" icon, you will find the updated feature list including provision to ask Siri about sports scores and stats, where to eat, what movies to see, to post on Facebook or Twitter etc.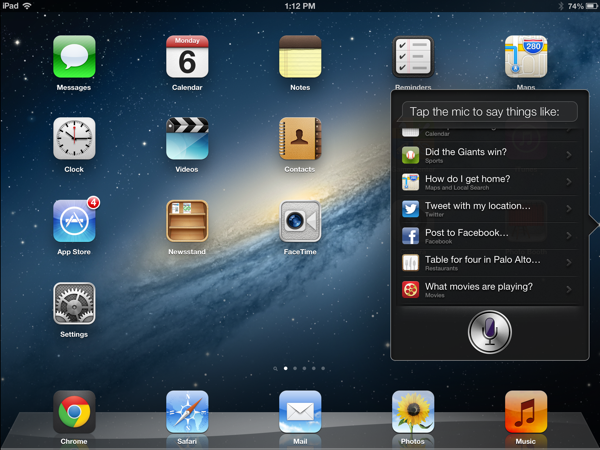 Enhanced Siri local search - the feature is now fully functional in Netherlands, Korea and Australia, thanks to iOS 6 Beta 4.
Upon login for the first time iOS 6 users are required to enter their Apple ID and password for iCloud.
iOS 6 now automatically scales to higher 1136x640 resolution iPhone display, which indicates the next-gen iPhone (iPhone 5) is likely to sport a 4-inch display with 1136x640 resolution.
Here is the full list of bug-fixes ported to iOS 6 Beta 4:
Unable to Check for Update Error Fix
The new beta update features a workaround for "unable to check for update" error, when you try to do a software update in the Settings app using Over-The-Air (OTA) method.
Fix 1
To fix this error, just turn off Wi-Fi and then check for update once again. Now, the OTA update should show up. However, to download and install it, you must once again enable Wi-Fi.
Fix 2
As an alternative, try disabling location services and then run the software update again. Make sure Wi-Fi is enabled only after disabling location services.
Wi-Fi Connection Issues Workaround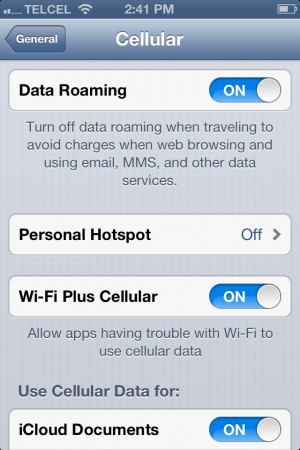 There is a new setting for addressing issues with apps unable to access Wi-Fi. Go to Settings > General > Cellular/Mobile Data and enable Wi-Fi Plus Cellular option. This option will allow the use of 3G for apps having trouble with Wi-Fi service.
[Source: iPhone Hacks]