Apple claims to be just getting started with its highly-criticised Maps app in the new iOS 6 update, adding that the California company is just getting started with it.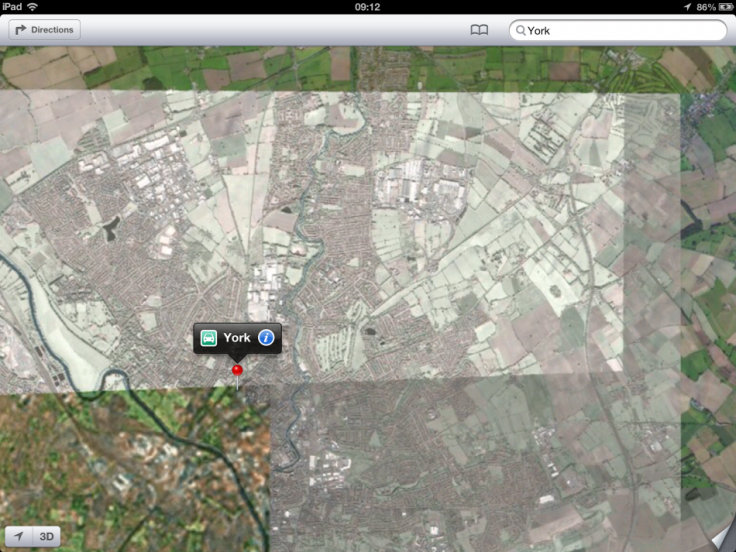 As part of the iOS 6 update for the iPhone, iPad and iPod touch, Apple introduced an all-new mapping application that does away with Google Maps and instead uses the iPhone maker's own maps.
After being accused of lacking detail, misspelling placenames and in some cases covering entire towns with cloud, Apple told tech site AllThingsD: "We launched this new map service knowing that it is a major initiative and we are just getting started with it.
"We are continuously improving it, and as Maps is a cloud-based solution, the more people use it, the better it will get."
The iOS 6 update also took away public transport information from the Maps app - and instead of providing train and bus times within the app itself, users are encouraged to download a suitable and separate app from the App Store.
Apple added: "We're also working with developers to integrate some of the amazing transit apps in the App Store into iOS Maps. We appreciate all of the customer feedback and are working hard to make the customer experience even better."
iOS brings more than 200 new features to some of the newest iPhones, iPads and the iPod touch and we have published an in-depth review of everything iOS 6 has to offer.
We are sure that Apple will improve its new Maps app over time, as it has done with Siri - which is now able to do much more, thanks to iOS 6 - but by providing a maps application that is far from complete and sometimes plain wrong, Apple has given rivals Android and Windows Phone 8 a chance to steal customers by offering a far better service.
Until Apple gets its act together, we have looked at some free alternatives that bring back some of the features Maps lost with its iOS 6 update.
Must read: