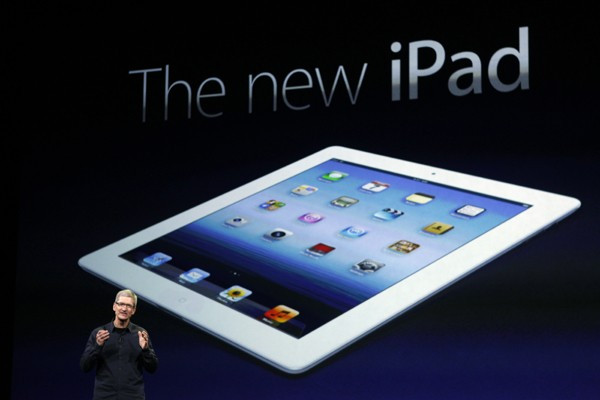 Back in March, the release of the highly-anticipated third-generation iPad (iPad 3) resulted in a mixed response from discerning consumers. The beleaguered iPad came with its own share of woes. Users reportedly complained of overheating issues with Apple's flagship tablet device, asserting that the tablet ran hotter than its predecessor.
According to Digitimes, the Cupertino company is likely to launch a revamped version of the New iPad (iPad 3) to address the overheating issue. A recent report in Digitimes suggests that Apple is pondering the idea of unleashing a revamped iPad 3 in the near future. The revised iPad is expected to sport an enlarged lens-hole and enhanced battery to prevent overheating issues.
It is speculated that the new iPad's battery will get an overhaul, besides making its body both thinner and lighter with a compact design. The reason behind the lens changing strategy for the revamped version is not yet known. If rumours are to be believed, Apple might implement single-LED backlight module instead of double-LED in the revised model to reduce power consumption as well as excessive heat-radiation.
"Apple is making revisions to the New iPad's backlight module by using a one LED structure as used in Apple's second-generation iPad instead of a two LED one that the current version has, according to industry sources," states the Digitimes report, reasoning: "The extra LED is reportedly adding to overheating and that using one LED will help solve overheating issues since more backlights along with more power to heat those backlights is causing overheating."
In a strange twist to the tale, Digitimes has been quoted as being "unreliable" in its news report by iDownloadBlog. DigiTimes reported on Tuesday, citing unknown supply chain sources, that Apple is planning a minor revision to the new iPad with a modified battery and an enlarged lens hole.
The latest report in DigiTimes clearly seems to undermine its earlier report. The new report suggests a major overhaul of the hardware configuration by substituting the existing dual-LED backlight with single-LED backlight to reduce both power consumption and heat emission. Besides, the upgraded iPad is expected to feature a power-efficient IGZO (indium gallium zinc oxide) panel made by Sharp and expected to release around the holiday season.
Despite the contrasting speculations, it is unlikely that Apple would mind revising the hardware configuration for the iPad 3, given the tablet's credentials in operating within specified thermal standards. Recent surveys indicate that overheating is a non-issue among the overwhelming majority of new iPad users, according to iPhone Hacks.