Speculation surrounding an iPad mini builds as a Chinese website has published more images claiming to be of the as-yet-unannounced device.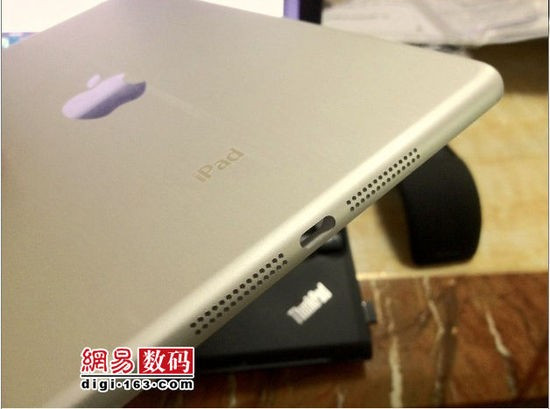 Chinese website NetEase posted photos it claims show off the aluminium rear cover of an iPad mini, complete with signature Apple logo and a new, smaller dock connector port, which is also widely expected to be featured on the new iPhone.
The images show detailed close-ups of the rear case, including how the inside is designed to attach to the rest of the tablet.
We would guess that this is the case of a Wi-Fi version of the iPad mini, given that there is no SIM card slot and no place for the plastic antenna. There is, however, a hole for the rear camera, speaker grills either side of the dock connector, and gaps for the volume buttons and mute switch on the edge.
Rumours of an iPad with a 7.85in screen with the same resolution as the iPad 2 have been doing the rounds for some time now, although little more than photos of the rear case have emerged.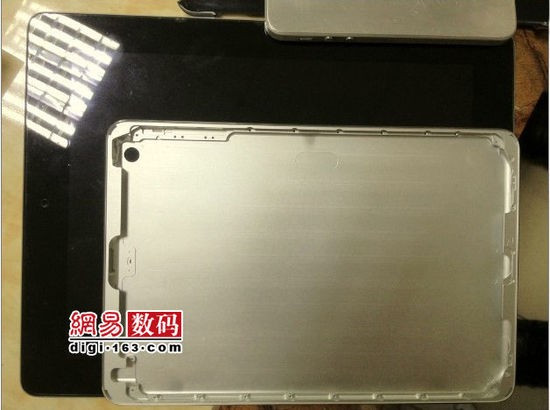 With the Google Nexus 7 by Asus, the newly announced Kobo Arc, and the expected Amazon Kindle Fire 2 all fighting it out around the £200 mark, selling a 7in tablet could make a lot sense for Apple.
These latest photos show a device with less tapering than the full-sized iPad and more of a squared design instead.
Amazon and Google have both shown that consumer demand for smaller tablets is high with the Kindle Fire and Nexus 7, so it's no coincidence that within a week of Google launching its tablet, Bloomberg and the Wall Street Journal both quotes sources claiming that Apple would soon join the mini tablet market.
Renowned technology blogger John Gruber has shown his cards and suggested that Apple itself leaked the Bloomberg and WSJ stories to appear right after Google started to make its move with the Nexus 7.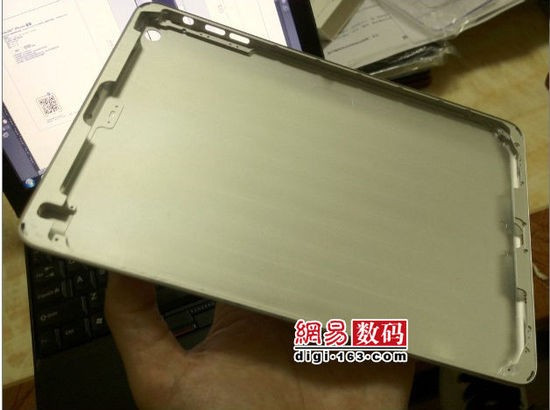 "If you think these stories appearing within a day of each other in the two most-respected business publications in the US - at the same time the Nexus 7 reviews began appearing and the device started shipping to customers - is merely coincidental and not a strategic competitive leak from Apple PR, then I would like to invite you to play in my poker game," Gruber said
Apple is holding a media event in San Francisco on 12 September, but it is believed that the iPhone 5 will be the star of the show alongside some updates to the iPod range.
It is thought that the iPad mini - if that is what Apple chooses to name it - will not be announced until a second event sometime in October, and will be released to take advantage of the Christmas shopping season.