iPad Mini Rumour Round Up
We've just about recovered from the mass hysteria of the iPhone 5 launch - and caught up on sleep after 14 hours in the queue - but now it seems Apple is ready to put us through it all again.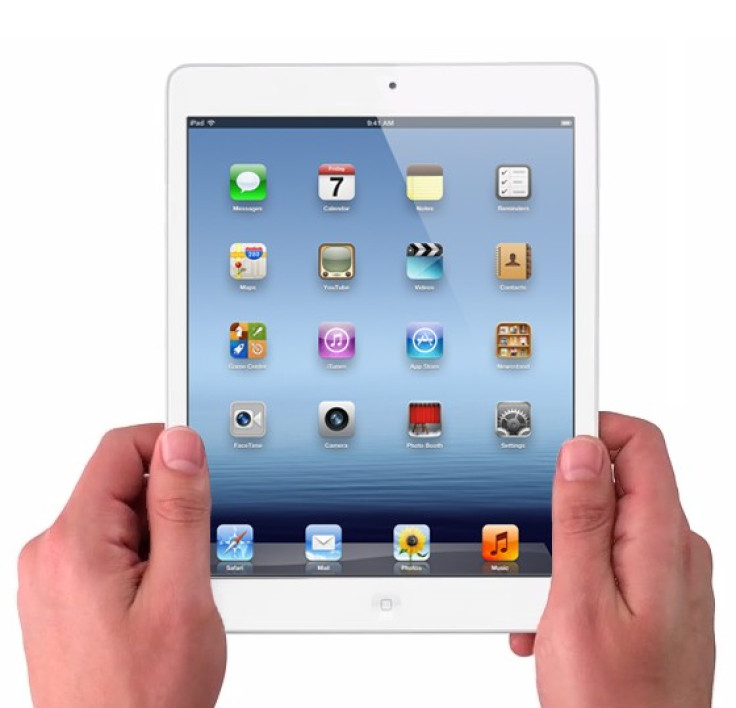 As predicted earlier in the summer, now that iPhone 5 publicity has died down, our attention is being turned to the highly-anticipated iPad mini.
iPad mini already in mass production
The iOS tablet is claimed to be in mass production, according to sources who have spoken to the Wall Street Journal, and could be with us later this month if the most recent round of rumours are to be believed.
The WSJ said: "Apple Inc.'s Asian component suppliers have started mass production of a new tablet computer smaller than the current iPad, people with knowledge of the situation said, as the Silicon Valley company tries to stay competitive against rivals such as Google and Amazon that are offering smaller, less-expensive alternatives to the iPad."
If, as we reported earlier in the week, the iPad mini is to arrive before the end of October, then it being in mass production now is no great surprise and this will hopefully reduce the chance of stock shortages in the run up to Christmas.
Launch date thought to be 17 October
This week a major Apple investor claimed "multiple sources" have said that invitations will be sent to journalists on 10 October for an event that will take place one week later, on 17 October.
While we're always wary of trusting unnamed sources, no matter how "familiar with the subject" they are, the iPhone 5 announcement date was named weeks, in advance, so we have hope that this 10 October date could be accurate.
If these dates prove to be righy, then we could be seeing the iPad mini going on sale around 26 October, no doubt to thousands of eager Apple fans queueing the world over.
Screen digitiser and rear case appear online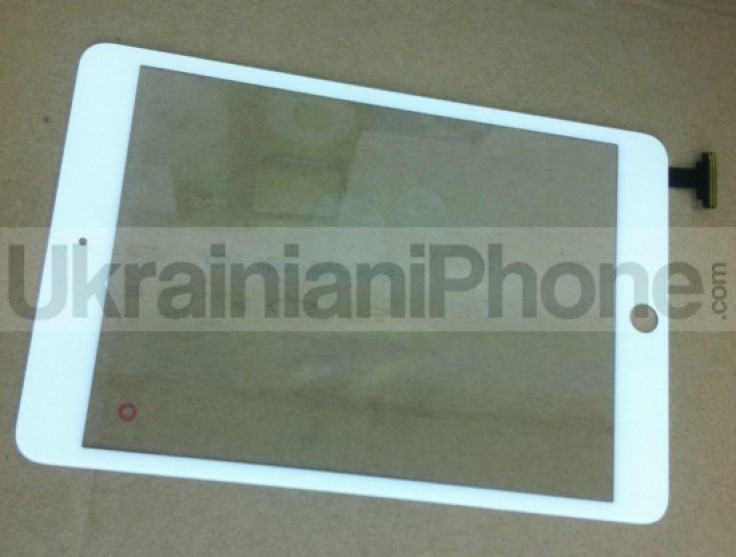 Just as with the iPhone 5 a few months earlier, the rumour mills have started to churn out photos claiming to be of the unannounced tablet.
Posted by UkrainianiPhone, the images show a black rear case with mounting points for a nano SIM card tray, Lightning dock connector and a plastic strip at the top, as seen on cellular versions of the full-size iPad.
Rumours settled on a 7.85in screen some time ago and these latest leaked images look to comply, while the use of a nano SIM and Lightning port is no surprise, given that both technologies were introduced with the iPhone 5 in September.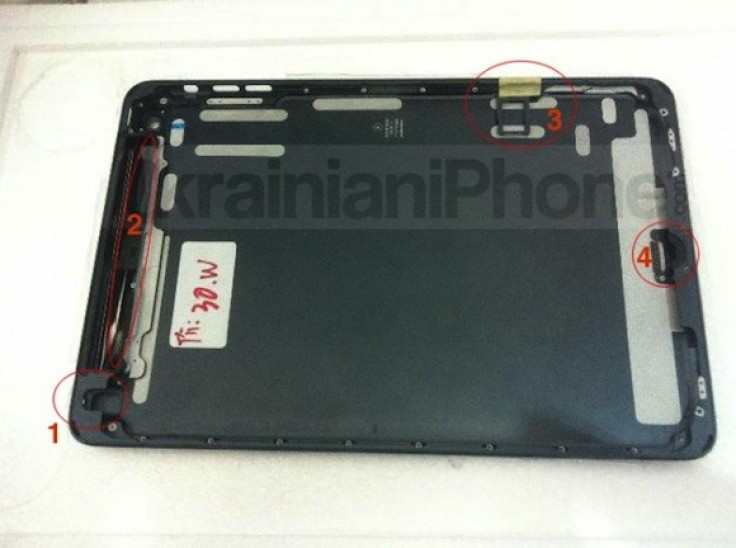 With the iPhone and iPad Apple enjoyed being first to market, buying it time while rivals caught up, but things are different with the iPad mini.
Amazon has enjoyed huge success with the Kindle Fire, Samsung has smaller tablets on sale and Apple will have competition from the Kobo Arc and Barnes&Noble Nook Tablet too, and these are all below £200, so an aggressive price will be a must - something Apple isn't too familiar with.
All (or maybe nothing at all) will be revealed before the end of the month.
© Copyright IBTimes 2023. All rights reserved.