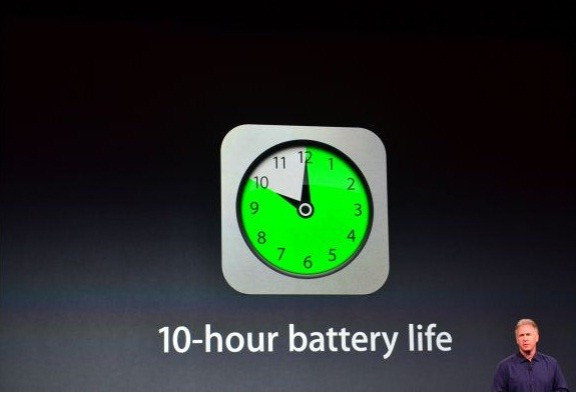 The new Apple iPad mini is now on sale in 34 countries, including the UK, at a starting price of £269 for the 16GB model. The smaller iPad's 7.9in display has the same screen resolution (768 x 1024pixels) as the second generation iPad with a 9.7in display. Although the pixel density of the iPad mini does not match that of the new iPad with Retina display (264ppi), its pixel density is higher than that of the iPad 2, at 163 pixels per inch (ppi).
Despite having a smaller battery, the iPad mini's built-in 16.3 watt-hour power pack can deliver similar battery life to the bigger batteries of iPad 3 (43 watt-hour) and iPad 2 (25 watt-hour), with 10 hours of web browsing on wi-fi, watching video and listening to music. In addition, it can stand up to nine hours of browsing on cellular data (3G/4G) works.
The iPad mini's battery life can be extended even further by optimising a few settings. Below are our tips to minimise power consumption and improve battery life on the iPad mini.
Tips to Increase Battery Life of iPad mini
1 One of the easiest tricks is to lower the screen brightness. Go to Settings>> Brightness & Wallpaper; from there drag the slider to the left to reduce brightness.
2 Always lock the iPad when not in use. To do so, press the sleep/wake button. In addition, set the auto-lock interval which will enable the device to turn off quickly. To set auto-lock, navigate to Settings>> General>> Auto-Lock and set the interval for a short period of time, for instance one minute.
3 Turn off wi-fi when not in use. Browse to Settings>> Wi-Fi then set Wi-Fi to Off.
4 Disable cellular data networks (where appropriate), since using them - especially in areas with limited coverage - decreases battery life. To turn off cellular data go to Settings>> Cellular and set Cellular Data to Off.
5 Turn on Airplane Mode when in low or no coverage areas. Go to Settings, then set Airplane Mode to On.
6 Use applications that provide location services like Maps only when needed, since these applications use more battery. To disable such services, browse to Settings>> General>> Location Services.
7 Applications that rely on push notifications like instant messaging are likely to shorten battery life. Turn off push notifications by navigating to Settings>> Notifications, then set Notifications to Off.
8 Try to fetch data manually from Settings>> Mail, Contacts, Calendars>> Fetch New Data then tap manually. In order to increase the fetch interval head over to Settings>> Mail, Contacts, Calendars >> Fetch New Data and click hourly.
9 Turn push mail off when it is not needed. Go to Settings>> Mail, Contacts, Calendar>> Fetch New Data and then turn off the push mail service.
10 Check fewer email accounts. There are two options to do this: either turn off an email account or delete it. To turn off an account go to Settings>> Mail, Contacts and calendar, choose an email account and set account to off. If you wish to delete an account, go to Settings>> Mail, Contacts, Calendars, select the desired email account and click on delete account.
[Source: Apple]