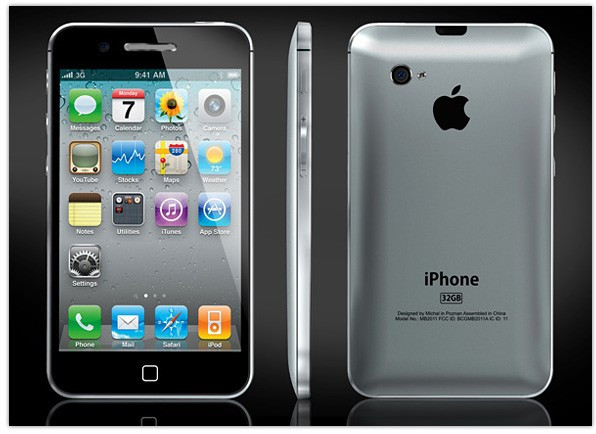 New reports show Apple's iPhone series of smartphones to be one of the fastest-growing devices on the market, even with its latest model more than a year old.
According to IDC's latest Worldwide Mobile Phone Tracker results, Apple managed to ship 20.3 million iPhone handsets for the quarter. This compares to the 8.4 million iPhones the company shifted in the same period last year. The growth marks a 143 percent jump in iPhone sales.
The same report alleged that the increase in sales means that Apple now accounts for 5.6 percent of the global mobile phone market, marking a three percent growth from 2010.
The growth means that Apple is now the fourth biggest mobile phone distributor in the world.
The report went on to highlight that in order to continue its growth the company would need to release more handsets.
To date the latest iPhone, the iPhone 4, is already a year old and -- despite the numerous rumours suggesting the arrival of the new iPhone 5 in September -- Apple is yet to confirm when its latest iPhone model will hit the market.
Despite certain reports to the contrary, according to the IDC Nokia managed to retain its crown as the world's top mobile phone manufacturer for another quarter. Despite retaining the top-spot the Finnish phone maker did see a severe downsizing in its market share, dropping from a 33.8 percent share to 24.2 percent.
Below it Samsung remained stationary only seeing significant sales rises in its Galaxy range of smartphones. The sales increase was led by its premier Galaxy S2 smartphone which reportedly sold in excess of five million units just three months after launch.
The news follows an earlier report from Nomura which speculated that by the end of the next quarter Samsung's growing smartphone sales will allow it to overtake Nokia as the world's leading phone maker.
IDC senior research analyst Ramon Llamas commented on the report's findings: "For the overall market to grow by double digits year over year, despite the decline in feature phones, is testament to the strength of the global smartphone market.
"While this is not a new trend -- smartphones have been the primary engine of growth for the last several quarters -- it does mark something of a transition point, as demonstrated by the growing number and variety of smartphones featured in the vendors' portfolios."