Ahead of Apple's launch of its latest iPhone, EE has given some indications that it will support the company's new 4G network in the UK.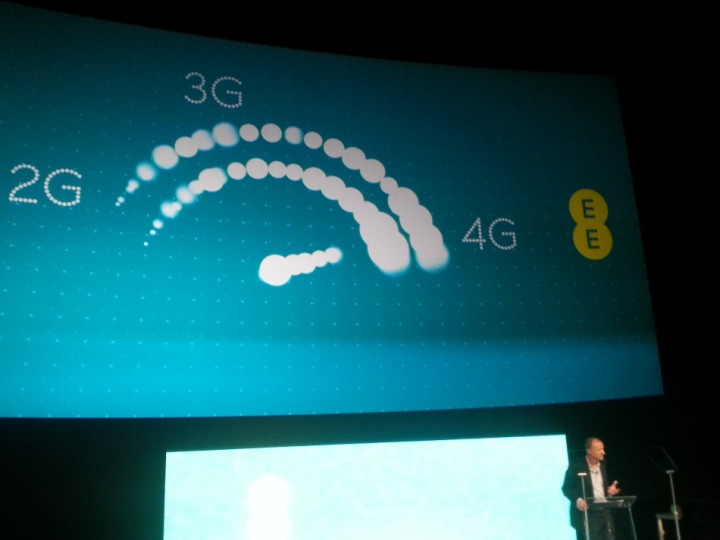 EE yesterday launched its new brand, new company and new network which will offer UK users 4G mobile broadband speeds when it goes live for customers in a few weeks' time.
While it announced a range of phones it would be offering at launch and soon after, it failed to mention whether or not it would be offering the new iPhone on its super-fast network. It did however give some pretty big indicators that it would be.
During his presentation, Olaf Swantee, the CEO of EE, named some manufacturers which would be supporting the 1800MHz frequency on which it's 4G network operates. Then he seemed to invoke the spirit of Steve Jobs adding: "Oh, and one more thing, [pause] we will be announcing more devices very shortly."
While this may seem insignificant, to the assembled journalists in the room, used to Steve Jobs' one more thing announcements in recent years, it was a clear indication that the iPhone 5 is coming.
Following the announcement we had a chance to interview Martin Stiven, EE's VP of Business. While Stiven was again reticent to say anything, by reading between the lines, it was clear to see he knew something we didn't
"I think anything to do with the iPhone I can't really comment on at this stage and we will have to wait for the Apple announcement and let's see what that says."
We pushed Stiven for more information and he indicated the iPhone would continue be central to EE plans in the future: "The iPhone is a fundamental part of what we offer today, It is one of the key devices and it will remain so. I would say 'watch this space'."
The Guardian have this afternoon also claimed that two separate sources who they have spoken to have confirmed that the iPhone 5 will support the EE frequency.
While it is almost certain that the new iPhone will support the 4G LTE technology, it doesn't simply follow that it will work here in the UK.
Frequency
The issue surrounds the frequency supported by the LTE radio inside the device. For example, the 4G version of the iPad 3 support the 2100MHz and 700MHz frequencies which are used by carriers Verizon and AT$T in the US.
If the same chip is used in the iPhone 5, it will not work on the new EE network. Apple will have to specifically support the 1800MHz frequency used by EE for its network.
Last week, Nokia announced its Lumia 920 and it's LTE radio support five separate frequencies, including the 1800MHz frequency and EE will offer this exclusively when it launches in November.
We expect Apple to support a range of frequencies, whether on a single LTE radio or separate ones available in specific regions around the world.
Either way it could be a huge day for EE, as it would have a monopoly on the 4G iPhone in the UK for at least a year. Vodafone and O2 have both voiced their frustration at the decision by Ofcom to allow EE go ahead with its 4G network, and could still attempt to throw a spanner in the works.