A new iPhone 5 isn't the only thing Apple will announce at its San Francisco media event this evening, there will be a range of new iPods, accessories, headphones, and maybe even an iPad mini.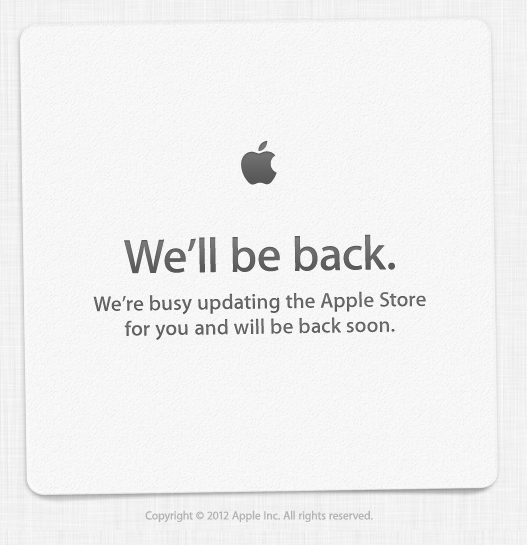 New iPods
Apple always announces new iPods at its autumn media event, so today we are expecting some small updates to the range, including a more powerful iPod touch in a range of colours - not just black and white.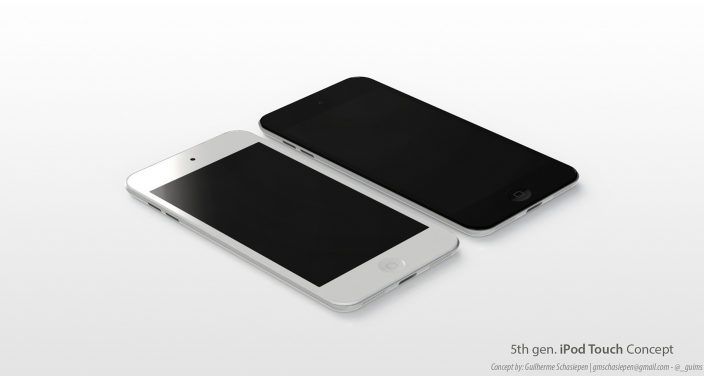 The iPod touch will surely get the same 4in screen as the new iPhone, along with an upgrade to iOS 6 and the new, smaller Lightning dock connector.
Apple is also expected to add a GPS chip to the touch, as well as a high definition FaceTime front-facing camera, and a software update is believed to make the iPod touch interact with Macs as a games controller, according to Ming-Chi Kuo of KGI Securities, via AppleInsider.
Kuo also believes the new iPod touch will get the A5 processor from the iPad 2, a 5 megapixel rear camera, and will weigh less than 100g, slightly less than the current model.
9to5Mac.com adds: "According to a source at a high-profile US retailer, the new iPod shuffle will remain at its current 2GB capacity. It will come in the new lineup of 8 colors: pink, yellow, blue, green, purple, silver, 'slate' and red."
A new accessory called Loop will also be announced and will be compatible with the iPod touch. Apparently retailing for $10 and available in a range of colours, we expect Loop to be some kind of case or lanyard - does anyone wear those? - for the touch.
All of these accessories are expected to go on sale immediately after the keynote has finished, and we think the new iPods will go on sale in the UK next week, while the iPhone 5 will not appear on shelves until October.
MacBook Pro 13in with Retina screen
We're big fans of the 15in MacBook Pro with Retina display here at IBTimes UK, and we fully expect Apple to roll out the Retina technology to more Macs soon - and that might just be today, as reports claim the new laptops are already in production.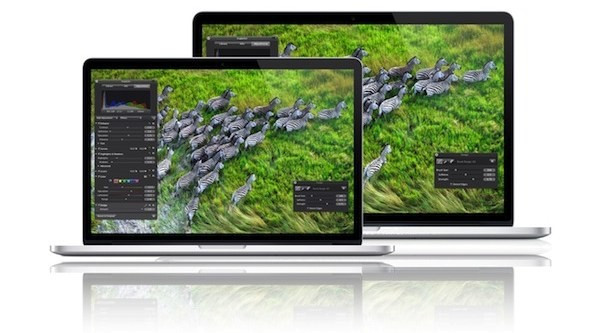 Digitimes in China states that supply chain sources confirm the 13in Retina MacBook Pro is in mass production and will go on sale in late September or early October, just in time to target back-to-school demand from students.
The website reports: "As for the iMac, Apple originally planned to release three new models with upgraded panels and CPUs, but due to poor yields of the panels, the mass production of the high-end model, has been postponed, without any launch schedule. The other two models - targeting the mid-range and entry-level segments - saw shipment volumes from the supply chain increase in September."
Much-respected KGI Securities analyst Ming-Chi Kuo said in July that Apple will announce a Retina 13in Pro around the same time as the iPhone 5, and that the Retina screens will make their debut on the iMac range as well.
The Apple Store went offline around five hours before the event is due to start, suggesting that the company will have new products going on sale today - as the iPhone 5 pre-orders aren't expected to start until next week, these products could well be new Retina-screened MacBooks.
Lightning dock and Earpod headphones
We all know Apple is working on a new dock connector for its iOS devices, a new standard that is much smaller and has nine pins instead of the 30 of previous ports, and now we understand the new tech will be called Lightning.
Lightning cables will hook up the new nine-pin dock connector with a USB, and now that some Apple computers support the ultrafast USB 3 standard, we can expect supercharged syncing for any Lightning device.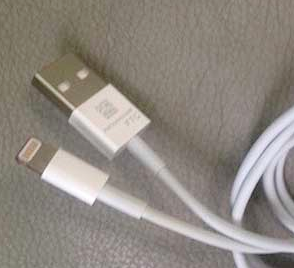 Whoever came up with two data connections called Thunderbolt and Lightning must be smiling smugly to themselves somewhere in Cupertino today.
We'd expect Apple to show off a new dock for the iPhone 5 to sit in, along with Lightning to USB cables and of course adaptors to make the new phone work with the 30-pin dock used by all accessories and speaker docks to date.
Redesigned headphones are also on the cards, thanks to an apparent leak claiming to show a pair of shiny new headphones in Apple's signature glossy white.
It would be only the second time Apple has updated its standard headphones since the original iPod went on sale in 2001, and looks to usher in a design that has two holes for sound to project from.
Those who claim to have worn the new headphones say they are smaller and more comfortable than Apple's current design - all we hope for is that the sound leaking issues have been addressed.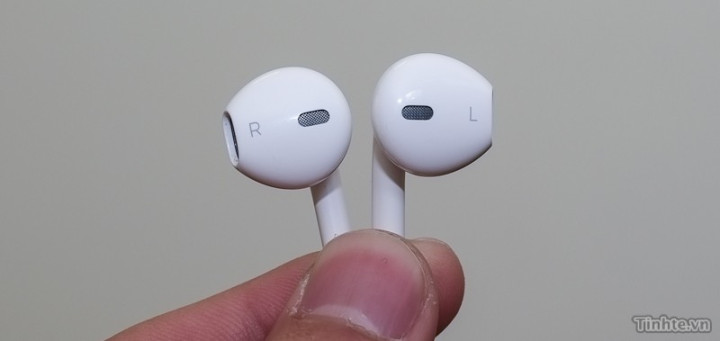 Just hours before the event kicks off, 9to5mac.com reports that these new headphones will be called Earpods and will sell for $29 (£18) in the US, although the site isn't sure if the headphones will be bundled with the iPhone 5 or sold seperately - our money is on the former.
And onem more thing...a 7in iPad
Rumours of Apple developing an iPad mini are becoming more common by the day, and with rivals Google and Amazon both offering 7in tablets at budget prices, we are expecting Apple to follow suit and announce its own smaller tablet in time for Christmas.
While not featuring a Retina screen, the iPad mini is thought to have the same 1024 x 768 resolution as the iPad 2, meaning that developers will have no trouble making their current applications fit neatly on the new tablet.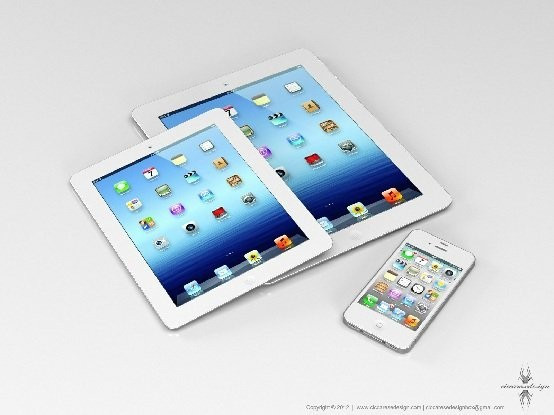 Pacific Crest analyst Andy Hargreaves claims that a 7.85in iPad mini will be released by Apple in October and be priced from $299 (£190), slightly more than the £159 Google Nexus 7 tablet, which was announced in June.
"We estimate Apple will sell 35 million iPad mini units in F2013 [financial year 2013] at $299, with 25 percent cannibalisation of the larger iPad," Pacific Crest said in the note on 28 June.
It is also believed that Apple will discontinue the iPad 2 in October and offer an 8GB iPad mini for $299 as the entry-level tablet - also, a minor upgrade to the 9.7in model is also expected, to include slightly updated screen technology, a repositioned camera and a lighter battery to reduce overall weight.
The iPad mini might get a mention on 12 September, but it is more likely that Apple will wait for the iPhone 5 storm to calm before announcing the smaller iPad at another event in late October.
Apple's media event will kick off at 6pm UK time on 12 September, and IBTimes UK will be reporting on all of the announcements as soon as the news breaks.
Must read:
iPhone 5 Predictions - What to Expect from Apple Launch
iPhone 5 Responsible for One in Every 1,000 UK Web Searches