The speculation and rumours were more than a year in the making, but now we finally know for sure what the iPhone 5 is like, so we'll waste no time in comparing it to its closest rival, the Samsung Galaxy S3.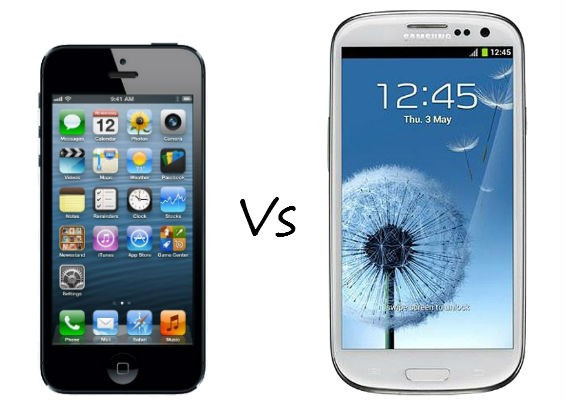 Launched back in May, the Galaxy S3 is one of our favourite smartphones at IBTimes UK, and when we reviewed it we said it was better than the iPhone 4S.
While we wait for the iPhone 5 to go on sale - 21 September in the UK - here is our comparison of the two biggest smartphones of the year.
iPhone 5 vs Galaxy S3: Display
After Samsung and HTC led the way with their 4.7in and 4.8in screens and proved that a bigger smartphone is better, everyone knew that Apple - with its 3.5in iPhone - had to respond.
As a result, the iPhone 5 features a 4in Retina Display, and while still smaller than its rivals, Apple claims that this is as large as a smartphone needs to be, and phones any bigger than that are uncomfortable to use.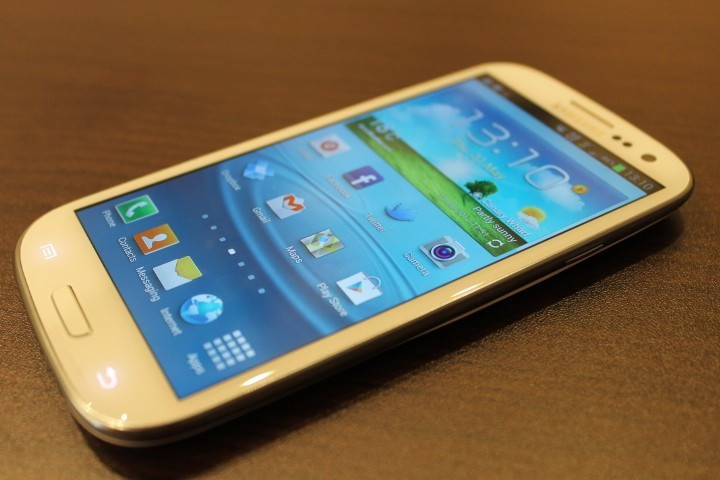 The jury is out on whether Apple is right or not, but for now we know that the Samsung Galaxy S3 has a 4.8in screen with a resolution of 720 x 1280 and a pixel density of 306 pixels per inch (ppi), compared to the iPhone 5 screen measuring 4in with a resolution of 640 x 1136 and a pixel density of 326ppi.
Being larger, it's understandable that the S3 would have a high resolution, and as for the pixel density, we struggled to spot individual pixels in our review of the Samsung, so those 20 fewer per inch are unlikely to make a difference
Apple claims the iPhone 5's screen offers 44 percent more colour saturation that the 4S and we'll be interested to see how this compares to the Galaxy S3, which uses an AMOLED display, producing very deep blacks and punchy colours.
iPhone 5 vs Galaxy S3: Processor
Comparing any device with the iPhone is always difficult because Apple never officially says how fast its processors are, so we'll have to wait until the iPhone 5's new A6 chip has been benchmarked to know its clock speed.
Thankfully, what we can tell you is that Apple claims the A6 system-on-a-chip to be twice as fast as the iPhone 4S's A5 and we'd expect it to be quicker even than the A5X in the new iPad.
This will give developers the freedom to create even more impressive games, and if the demonstration of Real Racing 3 at Apple's announcement is anything to go by, then the future of iPhone gaming looks very good.
RAM is also an unknown until reviewers get their hands on the iPhone 5 and find out what is inside that aluminium case.
As for the Galaxy S3, Samsung has given the European version a quad-core 1.4GHz processor with 1GB of RAM.
In testing, we found the Galaxy S3 to be powerful, responsive and able to deal with anything we threw at it; it really is one of the very best smartphones on sale today.
Comparing the two phones at this stage is difficult, and even when we can compare both phones in person we doubt there will be much to split the two when it comes to performance.
iPhone 4S vs Galaxy S3: Design
Due to its huge screen, the Samsung Galaxy S3 is of course larger than the iPhone 5, but Apple should be applauded for just how small the new iPhone is.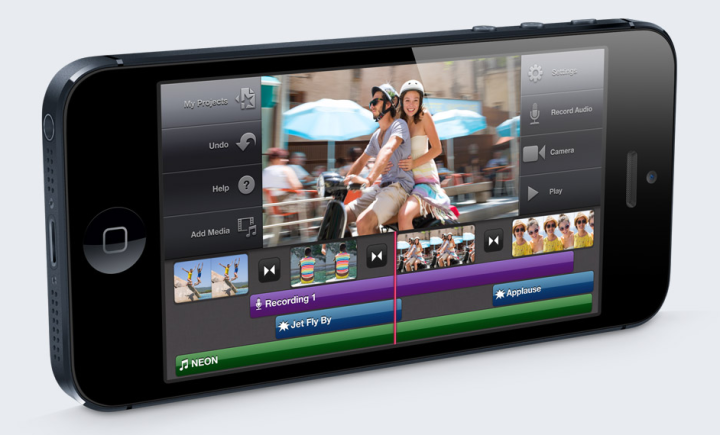 At 7.6mm, the iPhone 5 is 1mm thinner than the Galaxy S3 - a smartphone we always considered to be skinny - and weighing 112 grams makes the iPhone significantly lighter than the 133g Samsung.
As for footprint, the iPhone 5 measures 123.8mm x 58.6mm and the Samsung Galaxy S3 is 136.6 x 70.6mm, so it's clear that the Apple device is noticeably smaller all round.
We have always had a problem with Samsung's use of glossy plastics for its flagship devices and the Galaxy S3 was no exception.
It may help to keep the weight and perhaps production costs down, but using a plastic case and imitation metal makes the Galaxy S3 feel cheap - not what you want from a £400+ smartphone.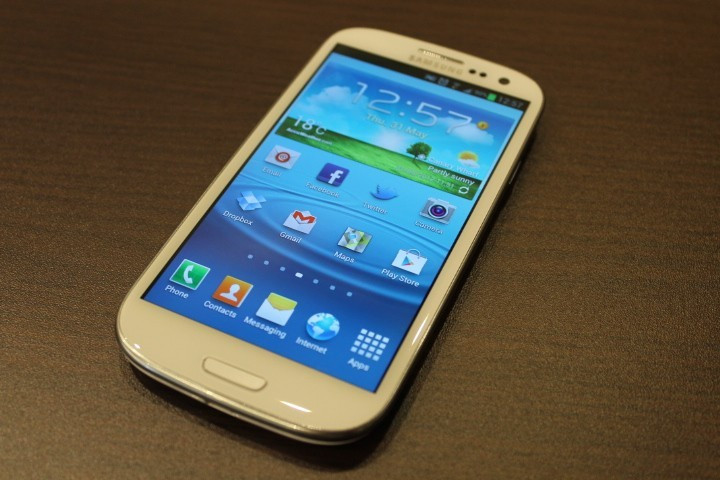 Apple has taken the iPhone 4S and tweaked its design, rather than giving it a major overhaul. So there's the obvious size increase - although only in height, not width - and the rear is now mainly aluminium with a strip of glass at the top and bottom.
The front remains mostly unchanged from the iPhone 4 and 4S, while the dock connector has been made much smaller - it's now called Lightning and has nine pins instead of 30 - and the headphone jack has been relocated to the bottom edge.
Apple will sell the iPhone 5 in two colours, black with a slate back, and white with a silver back; Samsung currently sells the S3 in white and blue, but four new colours are coming soon. These are black, red, brown and grey, with the latter being sold exclusively through the EE network.
iPhone 5 vs Galaxy S3: 4G
The mobile network EE - which launched its 4G network just a day before the iPhone 5 announcement - will be offering a 4G version of the Samsung Galaxy S3 in time for Christmas, and the iPhone 5 will also be with the network soon.
EE has a major advantage over the competition, as Vodafone and O2 are both waiting for the telecom regulator Ofcom to auction off its 4G spectrums, a process that will not be completed until the middle of 2013.
In short, we're not expecting Vodafone or O2 to offer a 4G service in the UK until at least the middle of next year, so EE is the only choice for those wanting 4G first.
To complicate the situation further, tech specs released by Apple reveal that the iPhone 5 will not support either of the 4G frequencies being auctioned by Ofcom, so the current iPhone 5 will never work on future 4G networks provided by Vodafone and O2 - Apple will need to update the hardware first.
As we said, both the Samsung Galaxy S3 and the iPhone 5 - and other phones, too - will be available in EE's 4G network in time for Christmas.
iPhone 5 vs Galaxy S3: Camera
Both smartphones have an 8-megapixel camera with LED flash and autofocus on the back, and a camera capable of HD 720p video on the front.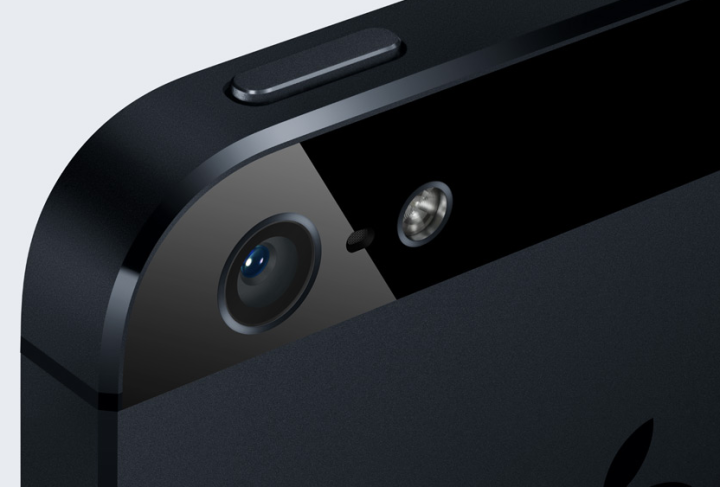 The iPhone 5 has a hybrid IR filter, a five element lens with f/2.4 aperture and a dynamic low light mode, which presumably keeps the shutter open longer to improve photos taken at night, and photos can be taken 40 percent quicker than with the previous iPhone.
Although there is no physical shutter button, the volume up button can be used to take photos, although this is not ideal as it's easy to accidentally cover the camera when trying to press that button.
Both the iPhone 5 and Galaxy S3 can shoot full HD 1080p video and there's an HDR mode to take more balanced photos in situations where there is high and low light in the same shot.
iOS has never offered many options for fine-tuning the camera and iOS 6 is no different - there are no manual options apart from turning HRD on or off, laying a grid over the screen, and turning the flash off. Apple has however now included a Panorama mode in its app to take advantage of that widescreen display.
Android, on the other hand, offers a huge range of options to help you take the perfect shot.
You can shoot photos in HDR, burst mode - which shoots eight photos in around three seconds, then picks the best - and the usual range of monochrome and sepia effects.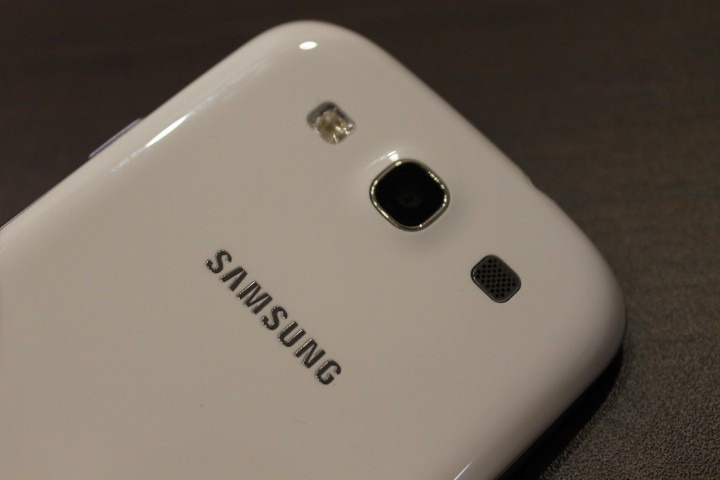 White balance, metering and ISO can all be adjusted manually, or left to work things out automatically, and there's 13 different scenes to choose from, ranging from sports and portraits, to shooting by candlelight or capturing fireworks.
The resolution of photos taken can be lowered from 8-megapixels to six, 3.2, 2.4, 0.9 or just 0.3-megapixel if you so wish.
The lack of a physical shutter button means that getting the perfect photo by tapping the on-screen icon can be difficult, compounded by the camera being located in the middle of the phone, rather than in an upper corner, and the touch buttons below the screen often get in the way - hitting Back and being ejected to the home screen while recording happened more times than we care to remember.
We were impressed with the quality of photos taken by the S3, both in bright, natural light and in the office. Photos came out a little on the cool side, but overall were very good, with strong distinction between shades, and the sharpness is excellent.
When we compared the S3 and iPhone 4S, the Samsung produced much higher quality photos, so we will be interested to see if Apple's improvements have bring the iPhone 5 back on par.
iPhone 5 vs Galaxy S3: Storage
Both smartphones can be had with 16GB, 32GB or 64GB of storage - although the largest Galaxy S3 has been delayed until October.
The iPhone 5 does not have a microSD card slot, whereas the Galaxy S3 does, so storage can be increased by up to 32GB if you buy a card with that much capacity.
iPhone 5 vs Galaxy S3: Operating System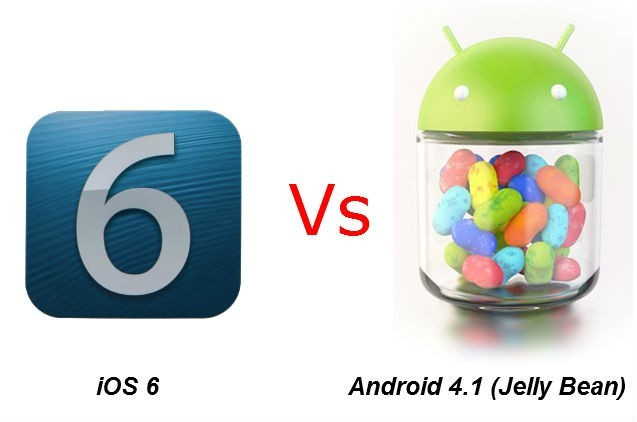 The iPhone 5 runs Apple's newest mobile operating system, iOS 6, which will be available to download for some older devices from 19 September, and the Samsung Galaxy S3 uses Android 4.0 (Ice Cream Sandwich), but will soon be upgraded to 4.1 or Jelly Bean.
We compared Android Jelly Bean with iOS 6 earlier in the year, and have been using iOS 6 for some time, so head over to our comparison of the two and our early review of iOS 6 to read all about it.
iPhone 5 vs Galaxy S3: Value
The iPhone 5 will cost £529 for the 16GB model when it goes on sale on 21 September - pre-orders start on the 14 September - but Apple is yet to say how much the 32GB and 64GB models will cost, although we'd guess £599 and £699 respectively.
Adding to the uncertainty, most mobile networks in the UK are yet to announce their pricing for the iPhone 5.
Only O2 has published its tariffs for the new phone, ranging from £26 to £63 per month, although the network's website doesn't yet say how much the handset itself will cost, and on which deals it will be free.
Vodafone is yet to say anything regarding prices and it's the same situation with Three, Orange and T-Mobile.
We'll be sure to publish a comprehensive guide to the best iPhone tariffs when the information becomes available.
As for the Galaxy S3, the 16GB model can be had for around £435 SIM-free, making it close to £100 cheaper than the equivalent iPhone 5, although we expect contract deals to be similar when they are finally announced.
Must read: