Apple may retire the iPod classic and shuffle at next week's iPhone media event, while a white iPod touch will be announced, some technology sites believe.
The Unofficial Apple Weblog has suggested the "product transition" mentioned during its last earnings call referred to the iPod range, and specifically to the classic and shuffle ranges, the former having not seen an update for more than two years.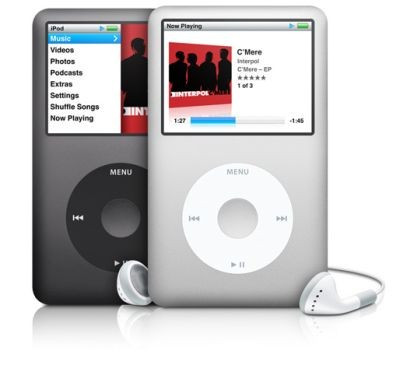 The tech blog writes: "Specifically, if you want to buy an iPod shuffle or iPod Classic from Apple, you should do it sooner rather than later. We've heard those two iPods are getting the axe this year."
The 160GB iPod classic may be victim of another increase in capacity for the iPod touch, which currently tops out at 64GB, but could reach 128GB with the next update. Music fans looking for a large-capacity iPod should consider purchasing one of the current classics soon.
Similarly, the shuffle was introduced in 2005 and brought the selling point of being incredibly small compared with the iPod and iPod mini at the time. Now, though, the shuffle is only slightly smaller than the current touchscreen nano, which features the same clip-on design as the shuffle.
Axing the classic and shuffle ranges would mean that every iPod has a touchscreen and - with iOS and Leopard - every Mac and iPod uses multitouch in some form or another, signifying the user input route Apple is taking with all of its computing and entertainment products.
The blog adds that it believes the iPod touch will soon be available in white, but will receive no major changes from the current model, disagreeing with the theory of an increase in storage to fill the 160GB gap left by the axed classic.