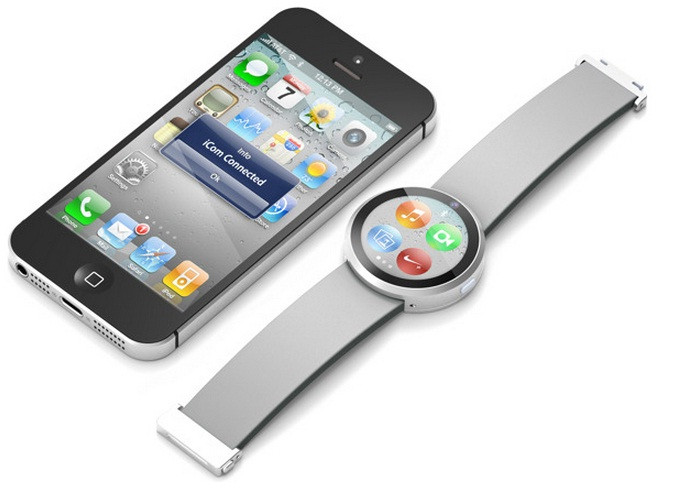 In 2011, whispers began to circulate that Apple was working on an iWatch. The rumours were that the California-based company had hired several wearable technology experts to work on a new device.
Since then, smart watches and fitness bands have come on to the market from the likes of LG, Samsung and Sony, though none have yet significantly caught the public's attention.
If Apple is to make its first foray into the wearable tech space, it could well make such devices the new norm - much like it did with the smartphone market when the first iPhone was released.
Speculation surrounding a wrist-worn gadget soared earlier this year when Apple hired a senior executive from Swiss luxury watch brand Tag Heuer, Patrick Pruniaux.
Mobile payments, flexible screen and two models
The most recent rumours to surface have suggested the iWatch will come in two sizes, each featuring a curved screen to fit the shape of the wrist.
The Wall Street Journal cite sources "familiar with the matter" in reporting that the device will also feature near-field communication (NFC) technology to allow for digital payments.
Following the announcement of the HealthKit platform at Apple's Worldwide Developers Conference (WWDC) earlier this year, many analysts have suggested that there will be a strong focus on health, with the potential inclusion of a heart-rate monitor and motion tracker.
Such ideas were corroborated in a recent report from the New York Times, which claimed the company had put an "enormous amount of time and money" into designing sensors for the wearable device. The report also suggested it would rely on a wireless charging method.
Release Date
With Apple set to make a major announcement on Tuesday 9 September, most analysts have pegged this as the date that the iWatch is finally unveiled.
Unlike the also widely rumoured iPhone 6, little is known about the iWatch. Countless concept designs have emerged, yet not one substantial leak gives any indication of what to expect.
This suggests the device is yet to go into production and therefore whatever is announced is unlikely to be available to buy until much later, possibly even next year.
Apple, as always, has declined to comment.