Apple is to partner with prestigious British architectural firm Foster+Partners - which is also designing its new headquarters - to design future retail stores.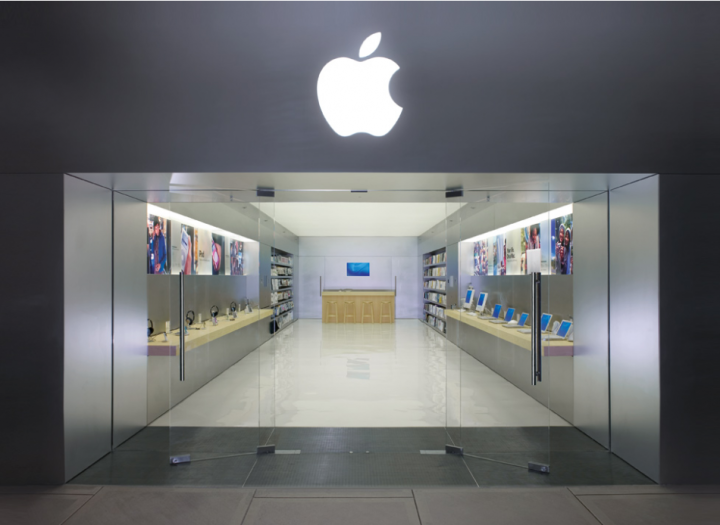 The iPhone maker has previously used 8 Inc for the design of its stores, including the iconic glass cube on New York's 5th Avenue and Apple's Regent Street shop in London, but is now working with Foster+Partners, which is also responsible for the enormous 'spaceship' Campus 2 headquarters Apple is planning in California.
Foster+Partners has previously designed the McLaren Technology Centre in Surrey as well as Wembley Stadium. The news that it is to work on future Apple stores comes from UK publication Marketing Magazine.
"Sources close to the project said Foster+Partners...is helping Apple on the retail store design brief," the website said on 10 April.
Apple opened its first retail stores in 1999 and by 2004 it branched out to Europe, opening a shop on London's Regent Street. This store went on to be one of the most successful in London and remained Apple's largest until the Covent Garden store was opened in 2011.
Last week it was reported that Apple's enormous Campus 2 headquarters has run $2bn (£1.3bn) over its original $5bn budget and fallen two years behind schedule, with excavation of the 175-acre site yet to begin.
A circular building set in natural parkland and designed to house up to 13,000 Apple staff, plans for Campus 2 were presented to the Cupertino council by Steve Jobs months before his death in late 2011.
In January this year, the US Patent and Trademark Office granted Apple a trademark on some design cues of its stores, including their all-glass storefronts and rectangular tables, although in reality it would be simple for another company to produce a similar shop without infringing on Apple's design patents.
Given that plans for Campus 2 were revealed in 2011 and it is not expected to be finished until the end of 2015, it could be some time before we see Foster+Partners' influence on Apple's retail stores.
A Foster+Partners spokesperson said the firm was unable to comment.