Apple has announced the new iPad mini, with a high resolution Retina display and quad-core A7 processor, but rumoured Touch ID fingerprint scanner is missing.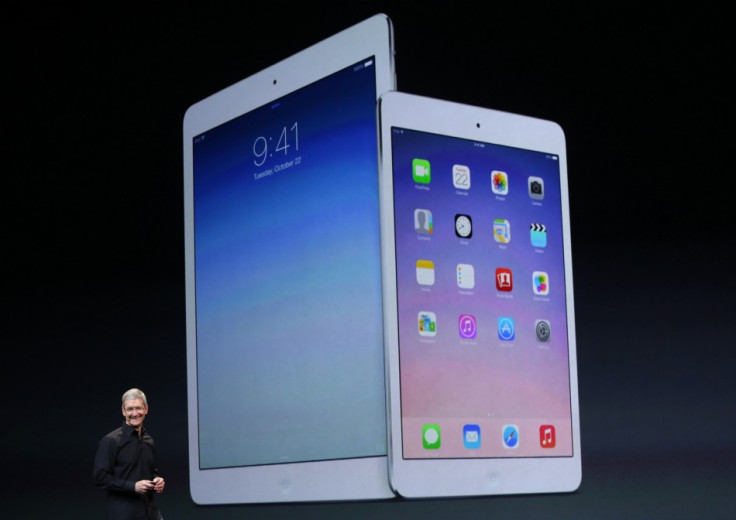 Revealed at a media event in San Francisco alongside the new iPad Air, the new iPad mini answers the demands made by fans the world over since the original came out a year ago - by fitting a much higher resolution display.
Maintaining the same 7.9in screen size and overall appearance, the new iPad mini now has a resolution double that of last year's model, up to 2048 x 1536 - the same as the larger iPad. Giving both tablets the same resolution makes app developers' lives easier, as they don't need to rescale their applications to fit a new resolution.
Release date and price
Quashing recent fears that the new mini would not arrive until the start of 2014 due to supply constraints, Apple has confirmed the new tablet will go on sale sometime in November, starting at £319, a £50 premium over last year's model.
The original iPad mini is still being sold by Apple, and will now retail for £249; this model is only available with 16GB of storage, and the 4G version now costs £349.
Storage options for the new iPad mini 2 are 16, 32, 64 and 128GB; prices range from £319 to £559, and adding a cellular connection increases the price of each model by £100.
Design
Unlike the redesigned full-size iPad, the iPad mini keeps the same appearance as the year-old original. Copying the iPhone 5s, the new iPad mini will be available in black/space grey and white/silver.
Contrary to rumours and photos claiming to be of leaked iPad components, neither the iPad Air or new iPad mini come with Apple's Touch ID fingerprint scanner, or the new gold colour option available on the iPhone 5s.
Performance
Inside, the iPad mini is powered by the same 64-bit, quad-core processor, known as the A7, also used by the iPhone 5s and new iPad Air.
This represents an impressive boost in power for the mini, which previously made do with the ageing A5 chip. Apple claims overall performance is up fourfold, while graphical processing is increased eight times in the new mini.
Camera
The iPad mini's camera remains unchanged from last year's model at five megapixels.
Read More: