Further Reports Claim Apple's New Tablet to be Called iPad HD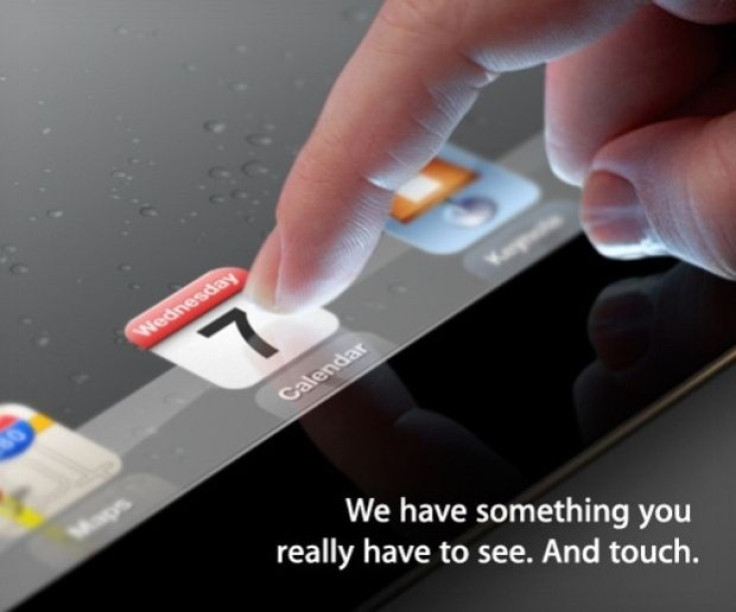 Apple's new tablet will be called the iPad HD and not the iPad 3, as previously thought, if the most recent batch of rumours are to be believed.
Technology site CNET announced that a developer which has "previously proved reliable" said that the 9.7-inch tablet will be called iPad HD, in reference to the super-high resolution Retina display.
Last week, Gizmodo reported that case manufacturer Griffin had listed the upcoming Apple device as 'iPad HD', along with a usage report from an application called Tapatalk that included the iPad HD name among a list of devices using the app.
All that is officially known is that Apple is having a media event about the iPad on Wednesday - starting at 6pm GMT - and the company is widely predicted to be announcing a new tablet.
The key feature of the new iPad is thought to be a Retina display, which will boast a resolution double that of the iPad 2, measuring in at 2048 x 1536. This means that it will be almost impossible to identify individual pixels with the naked eye, and offer a clarity and sharpness similar to that of a high-quality printed magazine.
The iPad HD is also expected to get an upgraded processor, but initial claims of a quad-core A6 unit have recently been dashed with the photographs of a chip named A5X emerging - this could suggest that the processor is just a small upgrade from the current A5.
Although, anything less than a quad-core processor seems very unlikely as Acer, Asus and Huawei all have quad-core tablets in the works and due to be released soon.
We compared the iPad HD with Acer's Iconia Tab A700 here to find out which one will be the best when they go on sale.
Elsewhere, a report from DigiTimes claims that Apple will sell the iPad HD alongside an 8GB iPad 2 - which will presumably see its price lowered - in a similar fashion to the iPhone range, where the 3GS, 4 and 4S are all on sale at various prices to cover the market more broadly.
Apple's announcement begins at 6pm GMT on Wednesday and International Business Times UK will be reporting live as the event takes place and bringing you all the details of what Apple will announce as well as the latest iPad.
© Copyright IBTimes 2023. All rights reserved.