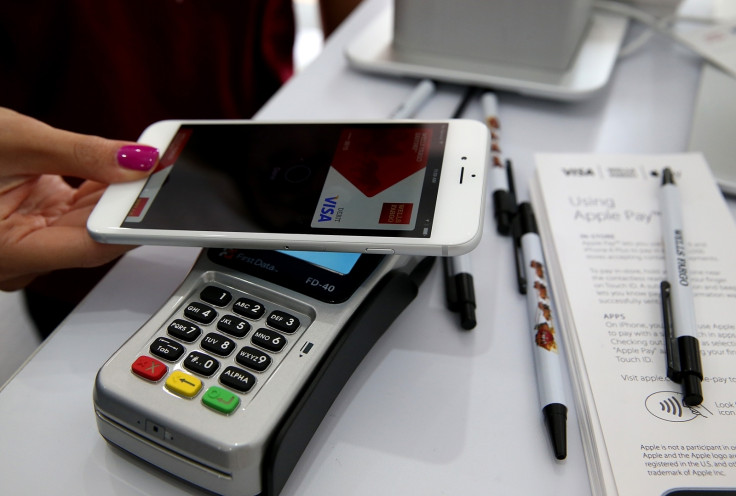 Apple has disabled its Apple Pay system on websites which sell white supremacist and Nazi-themed products.
Used by retailers as a way to process payments quickly from site visitors who use an iPhone, Apple Pay's terms and conditions state it cannot be used in a way that promotes "hate, violence, or intolerance based on race, age, gender, gender identity, ethnicity, religion, or sexual orientation."
The shuttering of Apple Pay on sites which sell Nazi-themed clothing and paraphernalia comes in the wake of violent far-right clashes in Charlottesville, Virginia, which left one person dead and several others injured when a car was driven into a crowd of people.
Buzzfeed News reports that one of the sites has since gone offline.
Speaking on Twitter, Apple chief executive Tim Cook said: "We've seen the terror of white supremacy and racist violence before. It's a moral issue - an affront to America. We must all stand against it."
Apple's move comes soon after other technology companies sought to distance themselves from websites associated with white supremacy. Web hosting company GoDaddy removed white supremacist blog The Daily Stormer after a deeply offensive post was published about Heather Heyer, the 32-year-old victim of the Charlottesville violence. When the site tried to register with Google, the search giant quickly followed suit, forcing it onto the dark web.
Airbnb banned users tied to white supremacist groups from renting out property in Charlottesville ahead of further rallies, while Intel boss Brian Krzanich and other business leaders left Donald Trump's manufacturing council over his response to the violence, which many saw as inadequate.
Other technology companies to take a stand against white supremacist organisations include Facebook, MailChimp, Twitter, Uber and WordPress.
Facebook boss Mark Zuckerberg said: "There is no place for hate in our community. That's why we've always taken down any post that promotes or celebrates hate crimes or acts of terrorism - including what happened in Charlottesville. With the potential for more rallies, we're watching the situation closely and will take down threats of physical harm."