Apple has just announced plans to initiate a quarterly dividend of $2.65 per share sometime in the fourth quarter of its fiscal 2012, which begins on July 1, 2012.
Speculation has been rife ahead of a conference call from Apple CEO Tim Cook which is scheduled to take place at 2pm (GMT) today when he, along with Chief Financial Officer, Peter Oppenheimer will discuss the plans.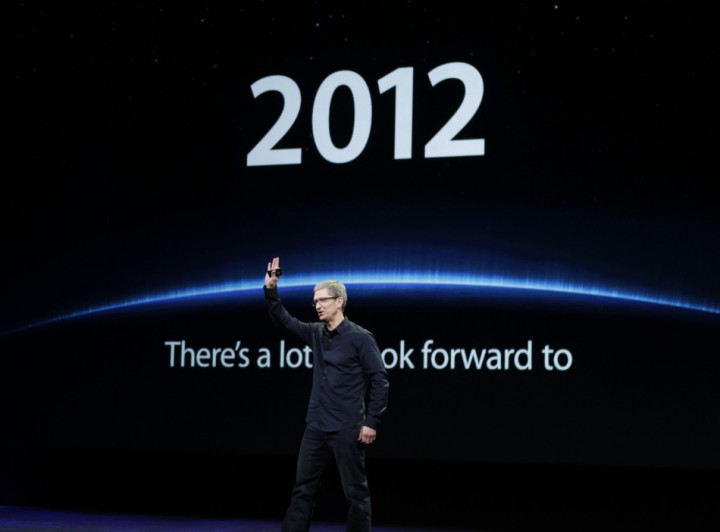 It has been widely predicted that Apple would issue a dividend for the first time since 1995, after Wall Street and investors had called on the company to do so, in the wake of record profit levels reported for the last financial quarter.
Additionally, Apple's Board of Directors has authorized a £6.6bn ($10bn) share repurchase program commencing on September 30, 2012, the beginning of the company's 2013 fiscal year.
Companies normally initiate share repurchase schemes to boost the earnings-per-share, but it was thought Apple would not do this as it didn't need to boost its earnings-per-share. "The repurchase program is expected to be executed over three years, with the primary objective of neutralizing the impact of dilution from future employee equity grants and employee stock purchase programs," a statement from Apple said.
In a statement, Tim Cook said: "We have used some of our cash to make great investments in our business through increased research and development, acquisitions, new retail store openings, strategic prepayments and capital expenditures in our supply chain, and building out our infrastructure. You'll see more of all of these in the future."
"Even with these investments, we can maintain a war chest for strategic opportunities and have plenty of cash to run our business. So we are going to initiate a dividend and share repurchase program."
CFO, Peter Oppenheimer said the new schemes would use £30bn ($45bn) of the company's domestic cash hoard over three years, leaving quite a lot leftover for future investment and/or purchases. "Combining dividends, share repurchases, and cash used to net-share-settle vesting RSUs, we anticipate utilizing approximately £30bn ($45bn) of domestic cash in the first three years of our programs. We are extremely confident in our future and see tremendous opportunities ahead."
We will be covering the conference call very soon and bringing you any more details revealed by Apple as well as reaction to the latest news from the world's most valuable company.