Apple's bid to ban the Samsung Galaxy Nexus smartphone from sale has been rejected by a US court of appeal, hindering the iPhone maker's attempt to rid the smartphone market of devices it believes to have infringed its patents.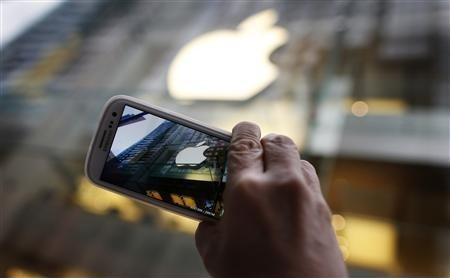 The California firm had asked the full Federal Circuit Court of Appeals in Washington DC to revisit a decision to lift a previous ban on the phone in October, but the panel rejected Apple's request, meaning the Nexus remains on sale.
In February 2012, Apple filed a lawsuit against Samsung, and in line with the suit Apple asked the court to ban the sales of infringing products, including the Galaxy Nexus. US District Judge Lucy Koh granted Apple's request in June.
Samsung appealed, and although Judge Koh at first refused to lift the ban, the US Court of Appeals for the Federal Circuit found in October that the district court in California had "abused its discretion" in imposing an injunction on the smartphone, and so the ban was overturned.
The iPhone maker then asked for the court to reconsider its ruling, and the outcome of that request has resulted in the decision today for the device not to be banned.
Apple and Samsung have been locked in courtroom battles for months, as Apple accused the South Korean company of copying the designs of its iPhone and iPad with the hardware and software of various smartphones and tablets.
The long-running dispute came to a head in August 2012, when a jury found Samsung guilty of infringement and awarded Apple more than $1bn in damages, but the iPhone maker has had less luck in getting Samsung products taken off the shelves.
The decision to reject Apple's plea to have the Nexus banned comes a day after Judge Koh decided to overturn some of the jury's findings.
Samsung challenged the jury's verdict that it had willfully copied five Apple patents, claiming it had reason to believe the patents were invalid; Koh agreed with Samsung, and claimed Apple had failed to prove the "objectively high likelihood that [Samsung's] actions constituted infringement of a valid patent."