Similarity Between Samsung Smartphones and iPhone 'Beyond Coincidental'
Similarities between the application screens of Samsung smartphones and the Apple iPhone are "beyond coincidental" according to a graphics expert called to testify in the companies' ongoing trial.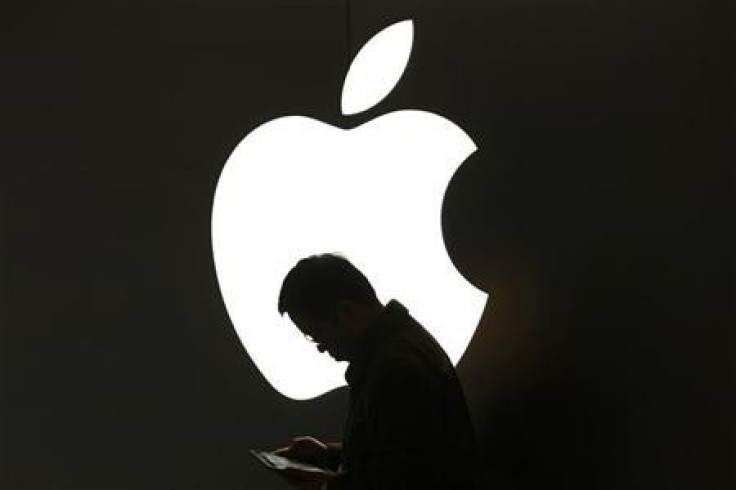 Susan Kare, a graphic designer who created the original icons for Apple's first Macintosh computer and the Windows Solitaire game, was called as a paid witness by Apple and said that she has previously confused smartphones from the two manufacturers.
Speaking at the US trial on 7 August, Kare said that the application screens of 11 Samsung smartphones are "substantially similar" to the iPhone display described in Apple's D'305 patent (see below).
"The similarities I saw were the regular grid, the rows of four icons, the colourful mix of icons that are square with rounded corners. It is my opinion that these graphics features create an overall visual impression that could be confusing to a consumer."
Not only would consumers be confused by the two ranges of products, but Kare said she had mistakenly picked up a Samsung smartphone, believing it to be an iPhone.
Recalling a pre-trial meeting: "There was a big conference table with a bunch of smartphones on it. A number of them were on; I could see their screens. I went to pick up an iPhone to make a point about on-screen graphics, and found I was holding a Samsung.
"I think of myself as someone who's pretty granular about looking at graphics, and I mistook one for the other. So I personally have had experience of being confused."
Universal
Under cross-examination by Samsung's legal team, Kare conceded that certain individual icons are obvious or universal, such as the use of a retro phone icon on both sets of devices.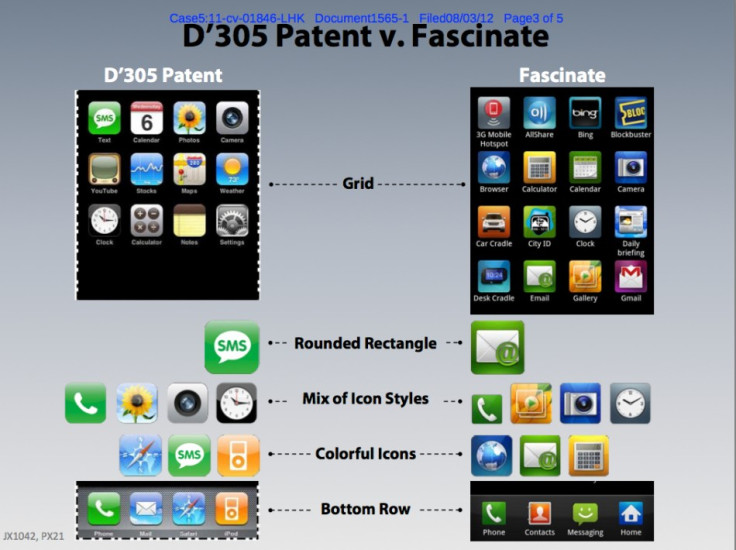 Kare also acknowledged that not all icons on the two phones look similar, and she struggled to defend her position when told that the startup screens of each phone - one saying Samsung, followed by the Android logo, and the other showing an Apple logo - are completely different.
The graphic designer ended her trial appearance, saying: "It seemed to me that all of these similarities from phone to phone was beyond coincidental. It seemed likely to me that Samsung used iPhone screen graphics as a guide."
© Copyright IBTimes 2023. All rights reserved.