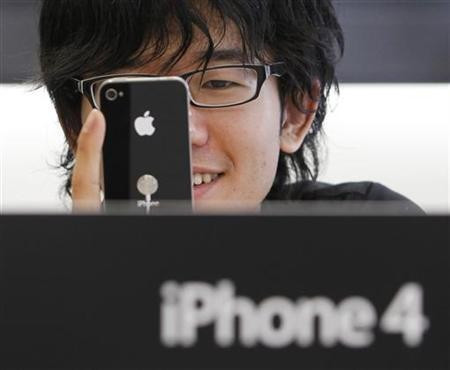 iPad and iPhone maker Apple is set to conquer the Chinese market as two of the country's biggest telecom providers battle to secure the right to sell its devices.
The tech Goliath looks set to dramatically increase its Chinese business as the country's first and third largest telecom operators look set to begin selling the company's flagship iPhone.
According to a report from Reuters, China Mobile and China Telecom are both likely to soon make moves to sell Apple products. Currently the devices are only being sold by China Unicom.
Unicom signed a three-year contract with Apple all the way back in 2009.
According to Reuters' sources China Telecom is currently in talks with Apple to sell its current line-up of smartphones.
Behind it, the same unnamed sources alleged that China Mobile, while also interested in selling Apple products, was delaying any final deal, wanting to wait until its 4G long-term evolution technology is released in late 2012 to early 2013.
The news comes just after Apple's Chief Operating Officer Tim Cook reiterated his belief that the company was currently "only scratching the surface" of the potential Chinese market.
The company is already a known brand in China. Just this week an American blogger living in Kunming revealed the existence of two, incredibly convincing, fake Apple stores.
The Asia Pacific market already accounts for roughly a fifth of Apple's revenue.
Recent research into the potential market indicated that within the country by the end of June there were 907 million mobile users, many of whom were looking to upgrade to smartphones.
With only 80 million of its 900 million-plus users currently using 3G smartphones the country is often seen as an untapped market.
If true, then the new alleged deals with China Mobile and China Telecom would without a doubt allow the company to gain a bigger slice of the market.
Apple declined to comment on the authenticity of the Reuters report.