Apple Following 'Depression-Era' Mentality Says Investor
Apple has been sued by activist shareholder David Einhorn for not sharing enough of its £87bn cash pile with investors, in a move the claimant described as following a "depression-era" mentality.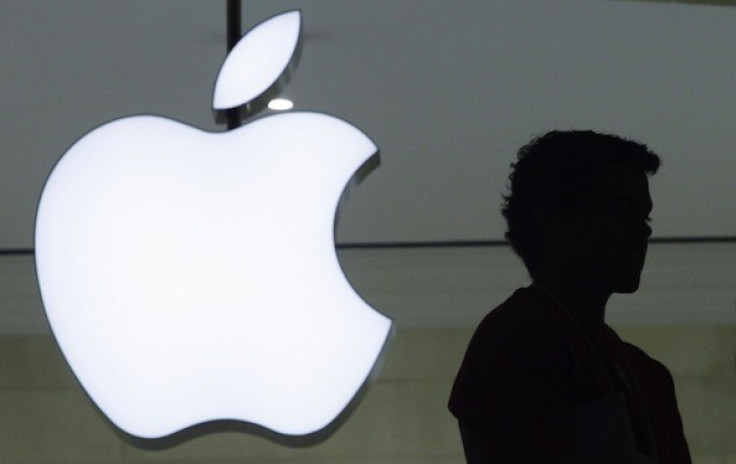 The iPhone maker's $137bn cash reserve has grown from $98bn in less than a year, and Einhorn thinks it is time for investors to reap some of the rewards that huge sales of iOS devices have earnt the California company.
Hedge fund manager and owner of Greenlight Capital, Einhorn told CNBC that Apple has "sort of a mentality of a depression. In other words, people who have gone through traumas...and Apple has gone through a couple of traumas in its history, they sometimes feel like they can never have enough cash."
Referring to the mid-90s when Apple was weeks away from bankruptcy before Steve Jobs's return, Einhorn feels that Apple should recognise its position as the world's most valuable company, and return some of its profits to investors.
Filed to the US District Court in Manhattan, Einhorn's lawsuit targets a proposal by Apple to eliminate "blank check" preferred stock from its charter. The board now has the option to issue preferred stock, but will ask shareholders at its annual meeting on 27 February to vote on a proposal that would first require shareholder approval.
The activist investor is urging shareholders to vote against Apple's plan, and put forward his own proposal for Apple to issue preferred stock - which he deems superior to dividends or share buybacks - with a perpetual four percent dividend.
In an open letter to investors Einhorn said: "We understand that many of our fellow shareholders share our frustration with Apple's capital allocation policies. Apple has $145 per share of cash on its balance sheet. As a shareholder, this is your money."
In an Interview with Reuters, Einhorn said he had spoken to Apple CEO Tim Cook after apparently being brushed off by the company's chief financial officer Peter Oppenheimer.
Einhorn said: "When I discussed this with Tim Cook, and actually, the conversation has been going on for the last couple of weeks, he said that he wasn't familiar with my previous conversations with Peter Oppenheimer and whoever Peter Oppenheimer's advisors were. I was surprised by that."
Apple has fired back, saying the lawsuit filed against it was misguided and that removing the "blank check" provision from its charter would not preclude preferred share issuances in future.
The two sides are due to meet in District Court for the Southern District of New York on 22 February. Apple has until 15 February to respond to Einhorn's lawsuit, after which he has until the 18th to reply before the court meeting can go ahead.
Preferred stock
Going beyond requesting Apple to increase its dividend or buy back shares from investors, Einhorn's argues that preferred stock - which pays a fixed dividend over time, like a bond - is a better idea because Apple would not have to use cash right away.
According to Reuters, analysts welcome the proposal because up to 80 percent of the dividends from preferred stock can be tax-free for corporate investors and it is not logged as debt on the company balance sheet.
"The idea is powerful," Einhorn said, "and when I have a chance to explain it to the shareholders, most will see it as an enormous win-win."
Apple CFO Oppenheimer said during the company's post-results conference call last month that it is considering increasing its cash returns to investors, but no more details were given.
Criticism for Einhorn's plans came from John Manley of Wells Fargo Advantage funds, who said that management should be left to have some say in how they run the company, adding: "I'm not a fan of using the legal system to address what should be a corporate issue."
Einhorn has a history of activism against firms he is invested in, and in 2011 urged Microsoft to get rid of its CEO Steve Ballmer, accusing him of being "stuck in the past". Ballmer remains CEO to this day, and Einhorn cut his stake in the company six months later.
© Copyright IBTimes 2023. All rights reserved.