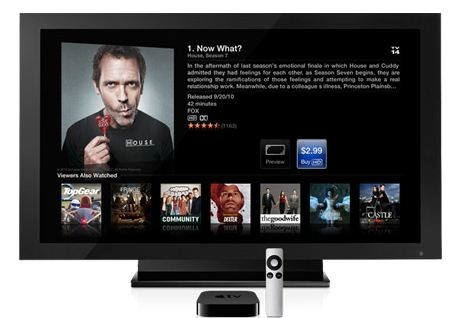 Rumours of an Apple television set are continuing to build, with Bloomberg reporting Tuesday that the software engineer who built iTunes is leading development of the future product.
Bloomberg claims its sources with knowledge of the television project have said that Jeff Robbin -- who also helped to create the iPod -- is leading Apple's development of a new television which will connect with iOS devices and iCloud.
The news comes just a day after the Steve Jobs biography by Walter Isaacson went on sale, in which Jobs said he had "finally cracked" how to build an Apple television that would interact with the company's current products.
"It will have the simplest user interface you could imagine," Jobs told Isaacson. The proposed TV would take Apple into the living room market that it has previously failed to reach; the Apple TV set-top box did not sell well at launch, after which Jobs called it "a hobby".
But with the current range of iPhones and iPads, all syncing together with iCloud, an interactive television that runs the familiar iOS software and can play iTunes content would be a logical product for the company to make.
Apple has not yet confirmed that a television is in the works, and indeed Robbin's role has not been officially identified; Bloomberg reports that "according to one person, it's not guaranteed that Apple will release a television."
Bloomberg remains confident, however, that a television is in the works: "Apple has a prototype TV in the works and may introduce a product for sale by late next year or 2013," according to Gene Munster, an analyst with Piper Jaffray Cos.
Munster said in a note Monday that the voice-command software Siri could feature on an Apple television, helping users search for content, according to Bloomberg.