Apple is still a company with game-changing devices in its pipeline says CEO Tim Cook, revealing his company has a "grand vision" for the future of television while wearable technology is "ripe to get excited about."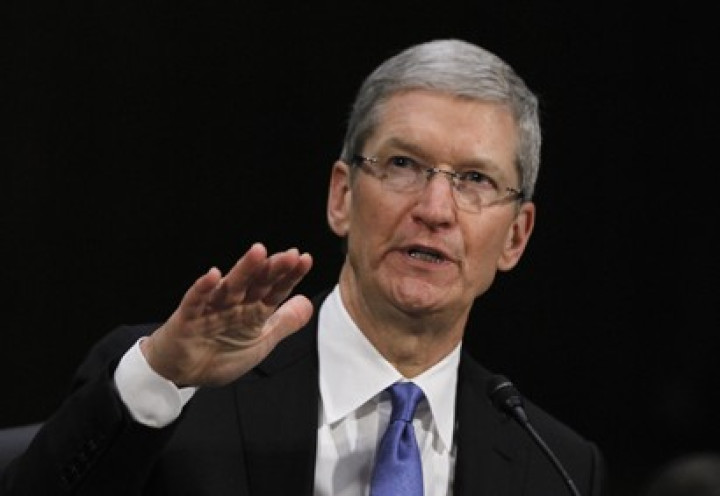 Speaking at the annual All Things Digital conference in California, Cook discussed Apple's position in the market, and while admitting that the recent decline in stock value has been "frustrating for investors and all of us," he spoke about a future inlcuding Apple's "grand vision" for television, the potential of wearable technology, and the up-coming update to its iOS software.
"We have some incredible plans that we've been working on for a while. We have some incredible ideas," Cook said, adding that he thinks his company "has several more game changers in us."
Apple television
Although the Apple TV set-top box hasn't yet become the game-changing television set Steve Jobs spoke about in 2011, Cook said that sales are increasing, totalling over 13 million, half of which have been sold in the last year.
Looking ahead, Cook said the television sector "continues to be an area of great interest for us...when you look at the TV experience it's not an experience that I think many people love. It's not an experience that's been brought up to this decade."
While refusing to go into Apple's plans for a television, Cook admitted "there is a grand vision."
Wearable tech and Google Glass
Speaking about Google Glass, Cook said there are "some positives" in the controversial head-worn device, but "it's probably likely to appeal to certain vertical markets [but] the likelihood that it has broad appeals is hard to see....I think from a mainstream point of view, glasses are risky."
Looking at the wearable market more generally, a market Apple is widely thought to be entering with a smart watch later this year, Cook said he hasn't seen anything great yet. "Nothing that's going to convince a kid that's never worn glasses - or a band or a watch or whatever - to wear one, at least I haven't seen it. So there are lots of things to solve in this space.
"It's an area that's ripe for exploration; it's ripe for us to get excited about. Lots of companies will play in this space."
Although refusing to comment specifically on Apple's plans in the wearable tech market, Cook admits that he sees it as "a very important branch of the tree," likening the sector to the iPhone and iPad in its ability to drive the company forward.
"I think the iPhone pushed us forward fast and the tablet accelerated it. I think wearables could be another branch. I think this group [wearable technoloogy] will be very involved in [driving us forward]."
But there will be challenges, chief among them convincing consumers to wear something new. "To convince people they have to wear something, it has to be incredible. If we asked a room of 20-year-olds to stand up if they're wearing a watch, I don't think anyone would stand up.
"I don't think it has to be just that. I think other wearable ideas could be interesting. "The sensor thing is exploding," Cook said, adding that he wears a Nike Fuelband to keep track of his fitness.
iOS and Ive
Looking to Apple's near future, Cook spoke about the changes made to key employees late last year, when iOS head Scott Forstall was ousted, replaced by Jony Ive who now leads both hardware and software for the iPhone, iPod and iPad products.
"So what we did was amp it up," Cook said. "We recognised that Jony had contributed significantly to the look and feel of Apple over many, many years, and he could do that for our software as well...now it's seven months later and I think it's been an incredible change."
Apple will use its WWDC developer conference starting 10 June to show off new versions of iOS and Mac OS, both of which are expected to see major changes, thanks to Ive's increased involvement in user interface design.