Apple's much-rumoured television has been put on hold while the company concentrates on the development of an upcoming smartwatch.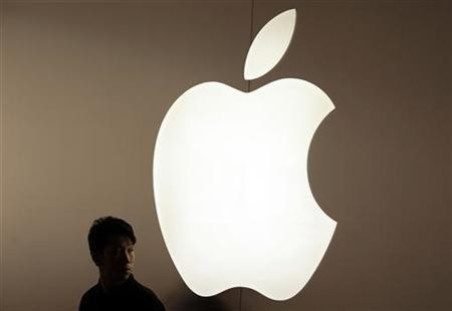 It was originally thought Apple would announce a television sometime in 2014, but sources within the company's supply chain now believe the project has been delayed again, allowing the company to focus its efforts on a range of wearable devices, such as the widely rumoured iWatch.
TV supply chain sources cited by technology analyst site DisplaySearchBlog claim Apple has delayed the project to work on other devices, but also so that when the 'iTV' finally arrives, it will offer something well beyond the smart televisions currently on the market - mirroring the late CEO Steve Jobs' claims to have "cracked" the solution to improving television shortly before his death two years ago.
Paul Gagnon of DisplaySearchBlog wrote: "According to sources in the TV supply chain, it appears that Apple's long-rumored TV plans, which were far from concrete anyway, have been put on hold again, possibly to be replaced by a rollout of wearable devices."
Gagnon continued: "To offer truly unique product differentiation that would allow Apple to capture market share from existing smart TV brands, they would need to either deliver some exclusive source of content that the other brands cannot, such as a la carte pay-TV channels, or proprietary content not available on other devices.
"Neither of these is easy to achieve, and our sources indicate this is one of the principle reasons for the delay in the project."
Intense interest
Apple CEO Tim Cook said last year that television was "an area of intense interest" for Apple, and in May this year said the company has a "grand vision" for TV, but did not elaborate.
Cook has since said that wearable technology is an area "ripe for exploration." In entering that market, Apple would be competing with products like Google Glass and the Samsung Galaxy Gear.
Before the television was once again put on hold, Gagnon claimed: "our own information from TV supply chain sources pointed to the fact that Apple appeared to be lining up resources for a product introduction in the second half of 2014, likely with 2-3 large screen sizes and 4K resolution."