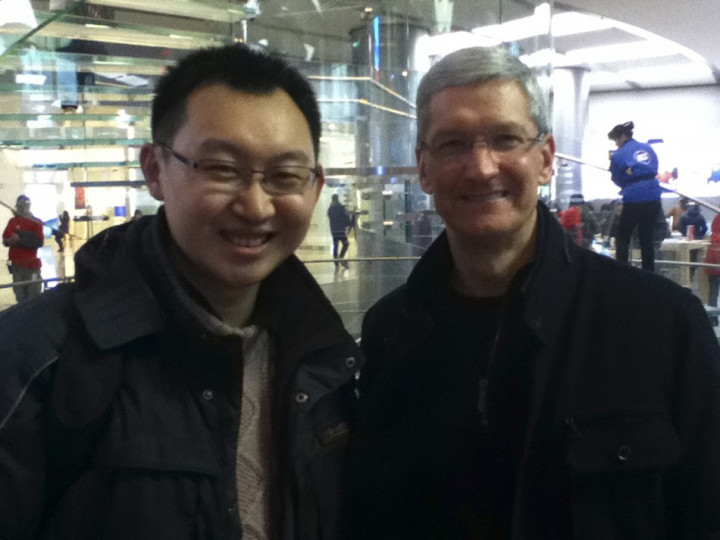 Apple Chief Executive Tim Cook expects China to become the tech giant's biggest market overtaking the US, according to a report.
In an interview to the state-owned Xinhua News Agency, Cook said the iPhone maker plans to add more stores as well as intends to debut its new products in China.
"China is currently our second largest market. I believe it will become our first. I believe strongly that it will," Cook told Xinhua. The company said it sold over two million iPhone 5 handsets in China since its launch on 14 December, nearly three months after its launch in the US.
Apple is planning to increase its stores to over 25, according to an AFP report quoting Chinese Internet giant Sina, though no time frame has been given. The company has 11 stores in China and Hong Kong.
Cook is on a second visit to China in less than a year and met the chairman of China Mobile to explore the possibilities of cooperation. The Beijing- headquartered China Mobile is the largest wireless operator in the world with 707 million customers and accounts for 64 percent of China's mobile users.
"In the morning, Apple's CEO Tim Cook visited China Mobile's headquarters. China Mobile's Chairman Xi Guohua and Tim Cook discussed matters of cooperation," said Li Jun, a China Mobile spokesman in an emailed statement to the Reuters.
The vast subscriber base of China Mobile would be a boost to Apple's sliding market share in the world's biggest smartphone market if it was able to strike a deal with the company.
Apple currently sells its iPhones through China Unicom and China Telecom, the second and third largest mobile carriers in China.