An Apple television is a 'guaranteed product' that has been in development for some time and will use personal assistant Siri to replace a conventional remote control, according to sources.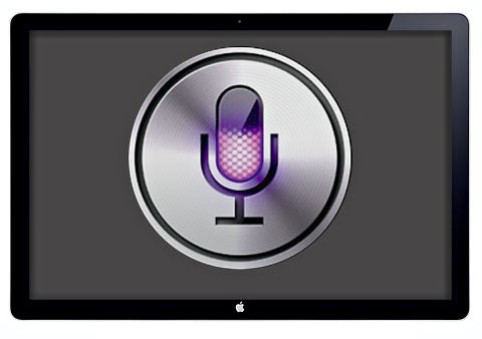 Nick Bilton of the New York Times claims to have spoken to Apple employees about the rumoured television, and they have confirmed that the product is "a guaranteed product for Apple...Steve [Jobs] thinks the [television] industry is totally broken."
Rumours of an Apple television have circulated for some time, but a quote from the biography of Jobs - released on Monday - suggests that the product was in development while Jobs was still at the company.
"I finally cracked it," Jobs told author Walter Isaacson when talking about an Apple television, leading many to believe that the product is just around the corner.
"It's the stuff of science fiction," Bilton writes. "You sit on your couch and rather than fumble with several remotes or use hand gestures, you simply talk: 'Put on the last episode of Gossip Girl.' 'Play the local news headlines.' 'Play some Coldplay music videos.' Siri does the rest."
Siri is the headline feature of the new iPhone 4S, letting users send emails and text messages, look up weather forecasts, set reminders and more by speaking to the phone. The voice-activated personal assistant is rumoured to be coming to Mac OS X soon, too.
Bilton claims he first heard of plans for an Apple television over a year ago, when "an individual who has knowledge of Apple's prototype supply chains overseas told me they had seen some 'large parts floating around' that belong to Apple. This person believed that it 'looked like the parts could be part of a large Apple television.'"
An Apple television would, predictably, be priced at the high-end of the market, but even if it only claimed five per cent of TV sales, Barclays bank has predicted that an additional $19 billion in revenue could be generated
While an Apple television would command a premium price, Bilton believes that the company "needs to wait until the cost of large displays falls. Although some 42-inch LCD television from mainstream consumer electronics companies can cost as little as $500, the Apple television would include computer electronics and other technologies that may make the price uncompetitive.
"The company is now close enough that it could announce the product by late 2012, releasing it to consumers by 2013."
Bilton concludes: "It is coming though. It's not a matter of if, it's a matter of when."