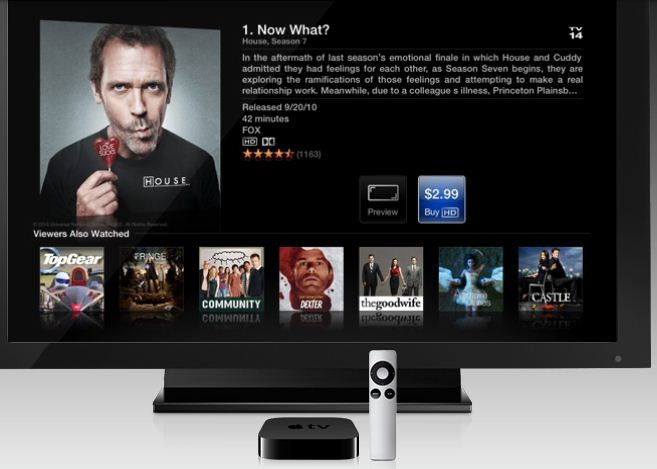 While a full fat Apple television may not be seen for another year or so, the Apple TV set-top box might soon get an update.
Over in the U.S. Amazon has recently given the Apple TV a $10 price drop, and renamed it the "2010" edition, suggesting that a new model could be announced in early 2012.
The Apple TV failed to sell well when it was introduced in 2007, leading Steve Jobs to describe the set-top box as "a hobby", but in 2010 the device was updated, given a much smaller form factor and a substantial price drop.
In the U.K. Amazon has given the device a £7 discount although, as CNET points out, it is unclear as to when this price drop occurred, and it wouldn't be surprising to see America get an updated Apple TV first, as customers in the States get a much wider selection of content than us Brits.
Rumours of an Apple television has circulated for years, but ramped up last month when it was revealed in Steve Jobs' biography that the late Apple co-founder had been working on a new kind of television with "the simplest user interface you could imagine".
Many rumours suggest that Siri, the voice-activated personal assistant from the iPhone 4S would be used to control the television and it would of course sync with all other Apple devices, and more-than-likely run a version of the iOS operating system.
With no concrete news on an Apple television beyond what Jobs said in his biography, the product is not expected until late 2012 or early 2013.