On 27 January, US President Donald Trump issued a controversial executive order – titled Protecting the Nation from Foreign Terrorist Entry into the United States – that has resulted in a swift backlash from the world's biggest technology firms.
The move immediately halted immigration from seven countries – Iran, Iraq, Libya, Somalia, Sudan, Syria and Yemen – for a period of 90 days. It left many travellers, some of whom had valid visas, stranded at airports and in a state of legal limbo.
"I am establishing new vetting measures to keep radical Islamic terrorists out of the United States of America. We don't want them here," Donald Trump said during the signing of the order. Many tech executives, many based in the US, are now in a state of rebellion.
Tim Cook, chief at Apple, said his firm "would not exist" without immigration, while Facebook's Mark Zuckerberg spoke out about his own varied ancestry. IBTimes UK has compiled a list of the statements from the biggest tech giants on the issue.
Adobe
Adobe CEO Shantanu Narayen issued a statement to all global employees on 29 January which noted the firm has a "few employees" who will be directly impacted by the action. Narayen said the firm will be providing "counsel and assistance" as needed.
The statement read: "As an immigrant, US citizen and CEO, I am deeply concerned about the impact of the recent executive order restricting entry into the United States for nationals of seven countries, and I know many of you are as well.
"Welcoming people from all countries, religions and cultures is not only a hallmark of American values, but is critical for our country's future innovation and economic success. Adobe would not be the company it is today without our rich diversity of employees, and that continued diversity is vital to our future."
Amazon
In an email sent to the entire workforce on 28 January, Beth Galetti, vice president of human resources, said Amazon will continue to be committed to "equal rights, tolerance and diversity".
The statement read: "As we've grown the company, we've worked hard to attract talented people from all over the world, and we believe this is one of the things that makes Amazon great — a diverse workforce helps us build better products for customers.
"We are committed to supporting all of our employees and anyone in their immediate family who may be impacted by this order, including assistance with legal counsel and support, and will continue to monitor any developments."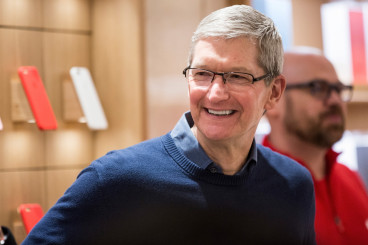 Apple
In a memo to employees, Apple boss Tim Cook indicated that he was extremely concerned about the executive order and said his firm remains in opposition to the travel restrictions, which many are now calling a "Muslim ban".
He wrote: "I've made it clear that Apple believes deeply in the importance of immigration – both to our company and to our nation's future. Apple would not exist without immigration, let alone thrive and innovate the way we do.
"Apple is open. Open to everyone, no matter where they come from, which language they speak, who they love or how they worship. Our employees represent the finest talent in the world, and our team hails from every corner of the globe."
Dropbox
Drew Houston, the chief executive and founder of cloud platform Dropbox, kept his opposition short and sweet. He tweeted: "Executive orders affecting world's most vulnerable are un-American. Dropbox embraces people from all countries and faiths."
Facebook
Posting on his own social media network, Facebook founder Mark Zuckerberg published a lengthy spiel detailing the importance of immigration – both on his own life and company.
He wrote: "My great grandparents came from Germany, Austria and Poland. Priscilla's parents were refugees from China and Vietnam. The United States is a nation of immigrants, and we should be proud of that. Like many of you, I'm concerned about the impact of the recent executive orders signed by President Trump.
"We need to keep this country safe, but we should do that by focusing on people who actually pose a threat. Expanding the focus of law enforcement beyond people who are real threats would make all Americans less safe by diverting resources, while millions of undocumented folks who don't pose a threat will live in fear of deportation."
Google
Sundar Pichai, Google's CEO, (an immigrant himself) said that more than 100 staff were impacted by Trump's vague immigration restrictions. His statement came as the firm was forced to recall a number of staff on trips outside of the US amid rising confusion and frustration.
In a statement obtained by Bloomberg, Pichai wrote in a memo to employees: "We're upset about the impact of this order and any proposals that could impose restrictions on Googlers and their families, or that could create barriers to bringing great talent to the US.
"It's painful to see the personal cost of this executive order on our colleagues. We've always made our view on immigration issues known publicly and will continue to do so."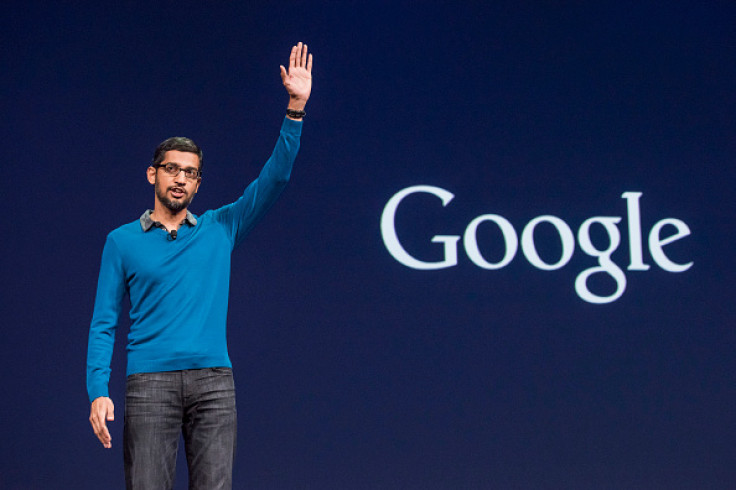 Microsoft
Microsoft CEO Satya Nadella reposted an email circulated by the firm's president Brad Smith on 28 January, noting the company has nearly 80 impacted employees. "As an immigrant and as a CEO, I've both experienced and seen the positive impact that immigration has on our company, for the country, and for the world," Nadella wrote.
Smith's statement, published on LinkedIn, said: "We believe that immigration laws can and should protect the public without sacrificing people's freedom of expression or religion. And we believe in the importance of protecting legitimate and law-abiding refugees whose very lives may be at stake in immigration proceedings."
Mozilla
CEO of Mozilla, Chris Beard, said the ban is "overly broad" and claimed its implementation is "highly disruptive to fostering a culture of innovation and economic growth." He said that by "slamming the door on talented immigrants" Trump's order will only "create a barrier to innovation, economic development and global impact".
He added: "We recognise the rights of sovereign nations to protect their security, but believe that this overly broad order and its implementation does not create an appropriate and necessary balance. It's a bad precedent, ignores history, and is likely to do more lasting harm than good."
Netflix
Reed Hastings, CEO of popular streaming service Netflix, said in a Facebook post that Trump's ban will impact his employees around the world and branded the immigration crackdown un-American.
He wrote: "These actions will make America less safe (through hatred and loss of allies) rather than more safe. A very sad week, and more to come with the lives of over 600,000 'dreamers' here in an America under imminent threat. It is time to link arms together to protect American values of freedom and opportunity."
Tesla
Tech pioneer Elon Musk, chief executive of Tesla and SpaceX, said in a statement issued via Twitter on 28 January that Trump's ban is "not the best way to address the country's challenges." He added: "Many people negatively affected by this policy are strong supporters of the US. They've done right, not wrong [and] don't deserve to be rejected."
Twitter
Donald Trump's preferred social media platform Twitter condemned the ban in a single tweet. On 28 January, the verified account posted: "Twitter is built by immigrants of all religions. We stand for and with them, always."
The same day, the firm's CEO Jack Dorsey was actively retweeting anti-Trump updates, including from human rights organisation, the ACLU, after it successfully halted some of the travel restrictions in place. "The Executive Order is wrong," Dorsey wrote in one post.
Uber
Executives from the infamous ride-hailing smartphone application Uber faced criticism after the ban was put into effect for allegedly profiting from a taxi strike at a major US airport. The firm's CEO, Travis Kalanick, admitted Uber has thousands of drivers who will be affected by the ban.
He wrote on Facebook: "This order has far broader implications as it also affects thousands of drivers who use Uber and come from the listed countries, many of whom take long breaks to go back home to see their extended family."
As the backlash against Uber's actions post-ban thanks to the rapidly spreading #DeleteUber hashtag, Kalanick doubled down a promise to launch a $3m ($2.4m)legal defence fund to help drivers with immigration and translation services.