Uber CEO Travis Kalanick has pledged to create a $3m (£2.4m) defence fund to help drivers affected by President Donald Trump's controversial order imposing a ban on immigrants from seven Muslim-majority countries. Kalanick's announcement comes amid fierce criticism of Uber for advertising that it was operating in New York City during a taxi strike protesting against the immigration order.
"At Uber we've always believed in standing up for what's right," Kalanick wrote in a Facebook post. "Today we need your help supporting drivers who may be impacted by the president's unjust immigration ban.
"Drivers who are citizens of Iran, Iraq, Libya, Somalia, Sudan, Syria or Yemen and live in the US but have left the country will not be able to return for 90 days. This means they won't be able to earn money and support their families during this period."
The $3m legal defence fund will be created to assist drivers with immigration and translation services, Kalanick said. Additionally, the company will provide 24/7 legal support with lawyers and immigration experts on call to help drivers trying to return to the US and compensate drivers for lost earnings, he said.
Kalanick also said Uber will "urge the government to reinstate the right of US resident to travel - whatever their country of origin - immediately".
While some praised the executive for taking a stand, many critics called the response a "publicity stunt", saying it was "too little too late".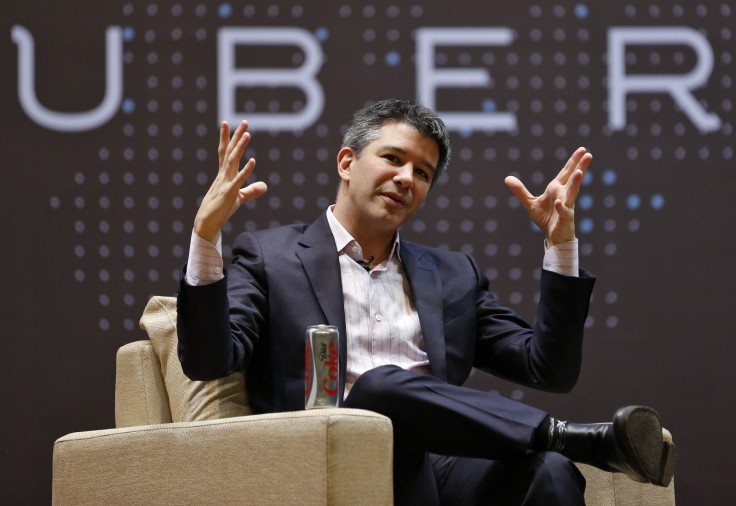 On Saturday (28 January), the New York City Taxi Workers Alliance called for a temporary work stoppage at John F Kennedy airport in solidarity with the immigrant detainees being held at a terminal and hundreds of protesters gathered to oppose the order.
However, Uber announced shortly after that it would temporarily suspend surge pricing and continued to operate during the taxi strike.
Furious users and celebrities immediately slammed the company over its decision using the hashtag #DeleteUber that quickly went viral. They also vowed to delete the app and posted screenshots of themselves removing it from their phones. Multiple celebrities including George Takei, Janella Monae, Taraji P Henson and Jesse Tyler Ferguson also expressed their outrage.
Accusing Uber of undermining the strike and attempting to profit from it, many customers pledged to switch over to competitor Lyft which committed to make a $1m donation to the American Civil Liberties Union over the next four years "to defend the constitution" in response to Trump's travel ban.
Uber issued a statement saying it was "sorry for any confusion about our earlier tweet - it was not meant to break up any strike. We wanted people to know they could use Uber to get to and from JFK at normal prices, especially last night."
Users also criticised Kalanick, who was recently appointed to Trump's economic advisory panel, for allegedly collaborating with the president.
Following the backlash, Kalanick voiced his opinion on the immigration ban saying he would raise the issue when he visits Washington for Trump's first business advisory group meeting on Friday.
"Ever since Uber's founding we've had to work with governments and politicians of all political persuasions across hundreds of cities and dozens of countries," Kalanick wrote on Sunday. "Though we share common ground with many of them, we have had areas of disagreement with each of them. In some cases we've had to stand and fight to make progress, other times we've been able to effect change from within through persuasion and argument.
"I understand that many people internally and externally may not agree with that decision, and that's OK. It's the magic of living in America that people are free to disagree. But whatever your view please know that I've always believe in principled confrontation and just change; and have never shied away (maybe to my detriment) from fighting for what's right."