Apple will have share of autonomous car market says co-founder Steve Wozniak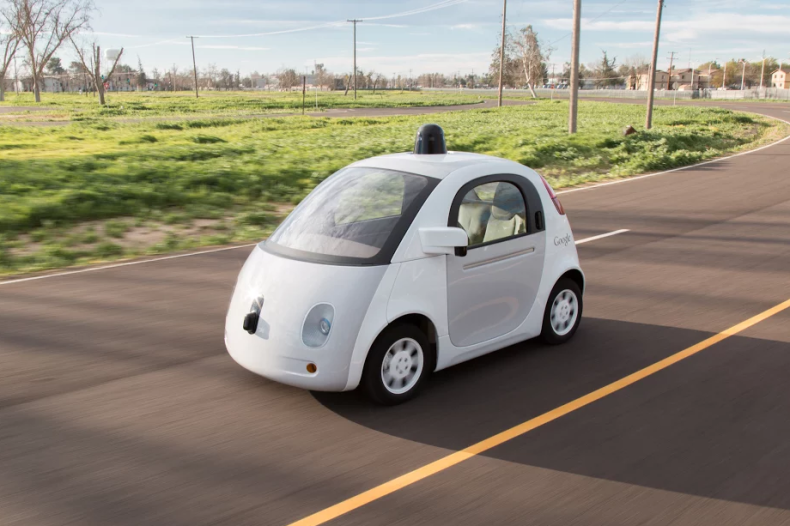 It makes sense for Apple to enter the autonomous car market, claims company co-founder Steve Wozniak.
The 64-year-old computer engineer also suggested how in the future some roads could become autonomous-only, preventing mistake-prone humans from driving on them. He also believes that cars will be given up in the same way CDs were when the music industry moved to digital downloads.
Speaking at the Freescale technology forum in Austria, Wozniak said: "There will be fewer accidents if you don't have human drivers. I think laws will be passed that you can't have human drivers on some roads. Maybe we'll start giving up cars like we gave up CDs. Just order an [autonomous] Uber car to come pick me up."
Wozniak, who co-founded Apple with the late Steve Jobs in 1976, said he thinks the iPhone maker will have a share in the self-driving car market, which is currently receiving huge investment from Google, Tesla, Uber and many other companies all keen to turn drivers into passengers.
"I think Apple will have a share in that. I think they should. A company like Apple has to look at markets that are huge for growth, and the auto market is huge. That makes sense to me." But Wozniak was keen to make clear he does not know of any specific Apple plans,because he has a policy to "never ask my higher-up or lower-down friends at Apple. I respect the need to know about products that are under development."
Apple is believed to have a team of up to 1,000 employees working on an autonomous car called Project Titan. Vans with cameras and radar equipment were spotted driving around the US earlier this year, but they were later found to be for collecting images for a Street View-style mapping application.
Virtual reality will change the world
Switching to talk about virtual reality and VR headsets like the Oculus Rift, Wozniak said the technology will "really change the world. You get into a different world than what you're used to and it will change the world. Those are the things we appreciate the most about technology - when we have an emotional feeling let over."
Finally, Wozniak also spoke about the future of robots and artificial intelligence, where humans would become the loved-for pets of intelligence robots: "They're going to be smarter than us and if they're smarter than us then they'll realise they need us. We want to be the family pet and be taken care of all the time," he said.
A scenario where robots look after humans will be centuries away, Wozniak admits. "It's actually going to turn out really good for humans. And it will be hundreds of years down the stream before they'd even have the ability [to look after humans]. They'll be so smart by then that they'll know they have to keep nature, and humans are a part of nature."