It's one year since Steve Jobs passed away, and the reigns of the world's largest public company were handed over to Tim Cook, but has Apple changed as we expected it to, or it is business as usual in Cupertino?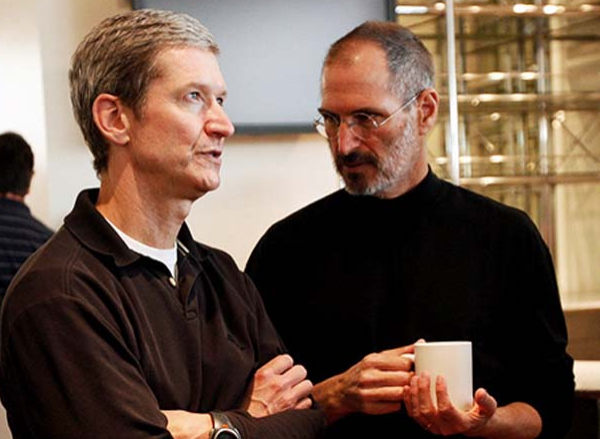 At the time of Jobs's death it was said that he was so heavily involved in the running of Apple - even after stepping down as CEO - that his absence would not be noticed for several years, such was his forward planning with future products.
Since his death, Apple has launched the retina-screened MacBook Pro, a machine we said is the best laptop money can buy; the third generation iPad, a whole range of new iPods, Mountain Lion, and of course the iPhone 5.
That's not a bad list of products by anyone's standards and we're struggling to remember a single one launching to the reception of "Steve wouldn't have done that".
But then if Jobs was as heavily involved with Apple's future as we all believe - right up until just weeks before his death - then it's safe to assume products up to and including the iPhone 5 all carry some of his influence.
It's from now on that we will see an Apple without Jobs, and already the company is changing under its new leadership.
Shared responsibility
Apple is no longer a one-man-show. Where before Jobs would host media events and product announcements by himself and demonstrate new products on stage in a way only he could, Cook now takes more of a back seat.
At recent announcements we've seen lengthy on-stage appearances from Phil Schiller and Scott Forstall, who Cook has allowed to show off their hard work personally, rather than have the boss take all of the credit.
This slightly less formal attitude has been seen elsewhere too, with the startling public apology by Cook for the Maps application in iOS 6.
Cast your minds back to 2010 and 'antennagate' when the iPhone 4 was found to lose signal when held a certain way, and Job's solution - on stage at a special event - was to say that all phones have that problem, so it's not really a problem.
Jobs offered free Bumper cases - for a limited time - to fix the antenna issue, but with the heavily criticised maps Cook went so far as to suggest users try rival services from Microsoft and even Google.
This shared responsibility is no surprise; Cook is, afterall, just another Apple employee. He didn't found the company and he didn't save it from the brink of bankruptcy as Jobs did, nor is he referred to as a genius, and this is something he will have to work on.
Because he doesn't (yet) have these qualities, it means he has been able to start from a clean slate; sure, he has enormous shoes to fill, but he should - and has started to - fill them in his own way and put his own stamp on the company.
Secrecy
Steve Jobs loved secrecy and he loved showing off new products on stage for the very first time - often with gasps and cheers from the surprised crowd - but recently something has gone wrong.
We all knew the shape, size and features of the iPhone 5 months before it was officially announced due to leaks from the production line.
It is of course difficult for a company the size of Apple to keep these secrets, but it managed with the original iPhone and just about scraped the first iPad through undetected - a return to form in this respect would earn Cook a lot of credit, especially after stating the company was 'doubling down' on the issue.
Despite the ongoing issue with Maps and leaky production lines, the year since Jobs's passing has been one of Apple's best, with the share price up by some 80 percent and crossing the $700 mark for the first time, before falling slightly last week.
Looking forward
Naming someone a genius happens all too often these days, but for Jobs the title fits better than any other, He - along with others, certainly - revolutionised the desktop computer, MP3 player (and the entertainment industry as a whole), the mobile phone, the tablet computer and introduced us to apps.
And while he didn't have the time, we suspect Jobs was half-way through revolutionising the television as well.
With that CV, Cook has a lot to live up to, but with the foundations laid by Jobs and the exceptional vision of lead product designer Jony Ive, Apple will no doubt continue to flourish - only now it's cast shares the load equally.