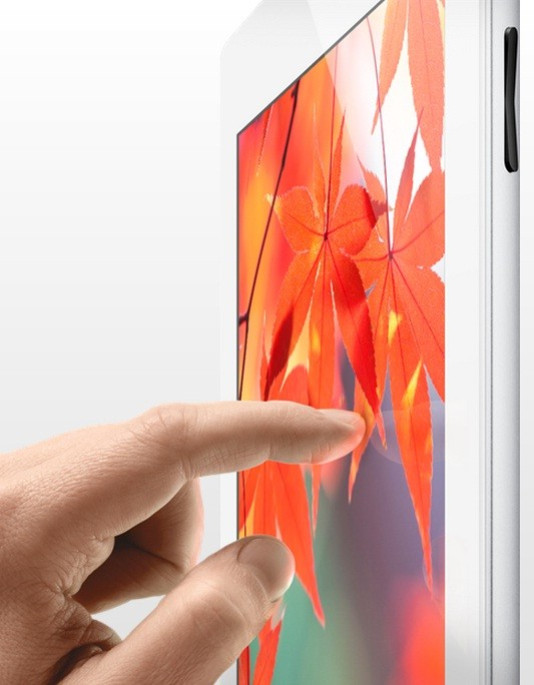 Apple's fourth generation iPad was released in November, only seven months after its predecessor. And now, reports suggest the company has already begun work on a fifth generation of the iconic tablet, expected to release in March.
A Japanese blog - Macortakara - claims to have knowledge from inside sources and they believe the iPad 5 (assuming it is called that) will feature a 9.7in display to rival the Google's 7in Nexus series and the Surface range from Microsoft.
Design elements are expected to remain largely unchanged though, with Apple likely to follow in the iPad Mini's footprints. The Japanese blog's report suggests the iPad 5 will be 4mm shorter, 17mm narrower and 2mm thinner. Now, the present iPad's dimensions are 241.2mm x 185.7mm x 9.4mm, meaning, as 9to5Mac explains, Apple could be looking at a shorter, thinner and narrower device, almost as thin as the Mini.
The above Macortaka report also comments on the second generation iPad Mini, expected to feature Retina Display with similar resolution to the existing iPad - 2048 x 1536 pixels and a dual-core A6X processor. Apple reportedly has all the parts ready for the second generation iPad Mini, which is expected to enter a trial phase of production at the end of this month. There is no information on when the device has been scheduled for a market release.
Meanwhile, under the hood of the present iPad, the 9.7in Retina Display-enabled gadget is powered by a dual core A6X chip with quad core graphics. And a benchmark by Primate Labs suggests the chip runs with a clock speed of 1.4GHz and has 1GB of RAM.