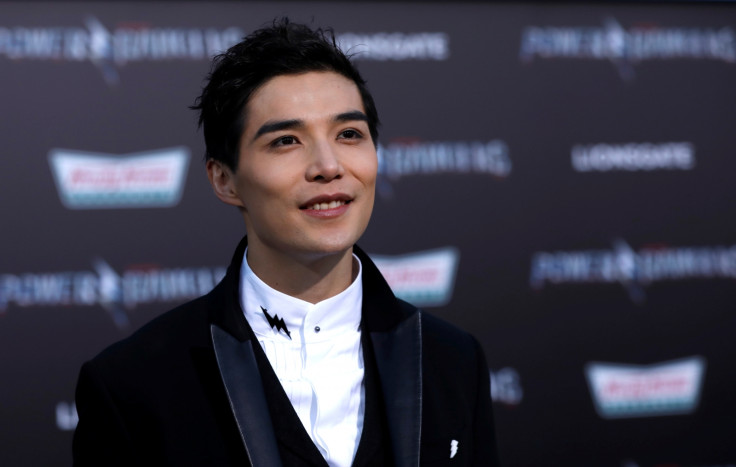 Looks like bosses at Warner Bros Pictures were so impressed with Ludi Lin's performance in the recent Power Rangers reboot, that the studio has cast him in upcoming superhero outing Aquaman. The Chinese-Canadian actor will reportedly join the cast, including Amber Heard, Nicole Kidman and Game of Thrones star Jason Momoa, to play DC Comics character Murk.
The 29-year-old took to Twitter to share the news, writing: "Power of FANtasy. Fanfic crossover come true. Stoked to join Jason Mamoa and the cast of Aquaman!"
In the DC Comics, Murk was the leader of the army of Atlantis and openly protected King Orm from a number of land and underwater threats. After Orm (who will be played in the new film by The Conjuring star Patrick Wilson) was imprisoned in notorious metahuman facility Belle Reve, Murk found it difficult to trust Arthur Curry (aka Aquaman) and Mera (Heard) in their newly-appointed position as monarchs.
Rallying two colleagues, he hatched a plan to break Orm out of the penitentiary, but during their mission, Atlantis came under attack from The Dead King and the Scavengers. Desperate to save their civilisation, the trio abandoned their previous plot and returned home to defeat the enemies alongside Aquaman. Following the incident, Murk goes on to become one of the the king's most trusted guards.
Directed by James Wan, the film will see Aquaman learn how to rule while finding himself caught between the people of the surface world, who are slowly destroying the sea and the Atlanteans who are keen to fight them. Also starring The Get Down's Yahya Abdul-Mateen II, Moana's Temuera Morrison, Dolph Lundgren and Willem Dafoe, Aquaman is currently scheduled to reach both UK and US cinemas on 21 December 2018.
Before Momoa is seen in Aquaman's standalone film, however, he will reprise the role after his brief cameo in Batman v Superman: Dawn of Justice in Justice League alongside Ben Affleck, Ezra Miller and Gal Gadot.