'Arabian Warren Buffett' acquires huge stake in Saudi bank
Prince Alwaleed bin Talal to buy massive holding in Banque Saudi Fransi from Credit Agricole.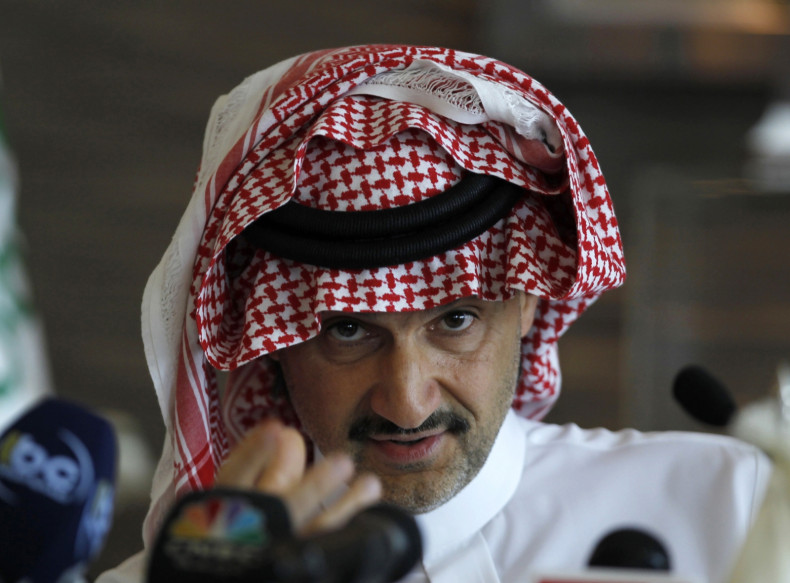 The Kingdom Holding Company, run by Saudi billionaire Prince Alwaleed bin Talal, says it will acquire from Credit Agricole a 16.2% stake in Banque Saudi Fransi in a deal valued at around SAR 5.8bn (£1.17bn, $1.5bn).
The Kingdom Holding is acquiring the stake from Credit Agricole's corporate and investment banking arm, positioning Alwaleed's company as the largest shareholder in the bank, which has some 86 branches across Saudi Arabia and is among the biggest lenders there.
In a statement Tuesday (12 September), the prince said the investment in Banque Saudi Fransi demonstrates the company's confidence in Saudi Arabia's efforts to diversify the economy in line with a Vision 2030 blueprint.
The prince's investment firm has a number of high-profile holdings, including in Twitter, Apple, News Corp and Citigroup.
He also holds a diverse range of hotel and commercial property across the globe, including the George V in Paris, the Savoy in London, and the Plaza hotel in New York.
Alwaleed is listed as the 45th richest man on Forbes and ranked 44th on the Bloomberg Billionaires Index.