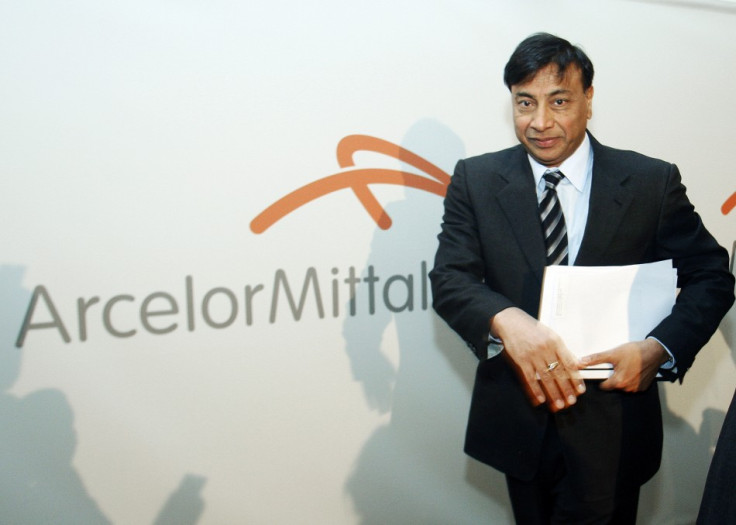 The world's biggest steel maker Arcelor Mittal has posted a fall in its second quarter profits which the company attributes to weakness in steel and iron-ore demand and prices.
Arcelor Mittal's second quarter net income fell to $959m (£619m) or $0.56 per share as against the previous year's $1.54 bn or $0.93 per share for the same quarter.
The company's Q2 EBITDA (earnings before interest, tax, depreciation and amortisation) fell to $2.4bn (£1.5bn) as against $3.4bn in the previous year. Analysts polled by Reuters forecast $2.18bn.
"Market conditions in the first half have been very challenging, indeed more challenging than we had expected due to a combination of factors, not least the still unresolved crisis in the eurozone," said Lakshmi Mittal, chairman and chief executive of the Luxembourg-based company, in a statement.
The company expects shipments to be less in the second half (H2) compared to the first half (H1) as the operating conditions more or less remain similar.
"Although the global economy remains fragile, we expect operating conditions to remain broadly similar in the second half," Mittal said.
"Europe remains our biggest concern and the severity of the situation is reflected in the performance of our European operations. Our focus throughout the remainder of the year remains on further improving competitiveness and reducing debt," he added.
Steel shipments declined to 21.7 million tonnes in the second quarter from 22.2 million tones recorded in the same period in 2011.
Steel makers are posting lower profits due to a combination of factors such as the weak demand in Europe and Japan. Slowing growth in China, the largest producer and consumer of the commodity, is also a cause for concern for global steel companies.
According to an estimate by the World Steel Association, global steel demand is expected to see a slow growth of 3.6 percent in 2012, from 5.6 percent in 2011.