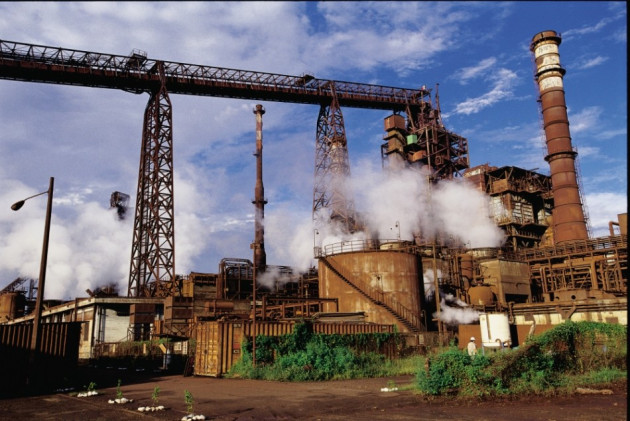 ArcelorMittal will book a huge goodwill impairment charge on its European business in the fourth quarter as the economic problems in the continent hurt the company's business prospects.
The world's largest steelmaker will write down the value of its European business by about $4.3bn (£2.65bn, €3.26bn) in the form of a non-cash impairment charge, following the completion of its yearly goodwill impairment test.
"The impairment is due to a weaker macro economic and market environment in Europe where apparent steel demand has fallen by approximately 8 percent this year, bringing the cumulative demand decline to approximately 29 percent since 2007," the company said in a statement.
"This weaker demand environment, and expectations that it will persist over the near and medium term, led to a downward revision of cash flow expectations underlying the valuation of the European businesses to which goodwill has been allocated."
The impairment, however, will not affect ArcelorMittal's net debt and earnings before interest, tax, depreciation and amortization, as well as compliance with debt covenants.
In contrast, the Luxembourg- based company's US operations improved with an about 8 percent increase in steel consumption in 2012. However, steel consumption in the US was down by about 10 percent compared to 2007 levels.
Europe's steel industry has been struggling for years with its excess production capacity, while domestic demand has plunged due to the economic downturn. Europe has a production capacity for about 210 million metric tons of steel per year, while the demand there is only 150 million to 160 million tons, according to industry group Eurofer.
In connection with the economic crisis in the continent, ArcelorMittal has shut down its blast furnaces in France and Belgium. In October, the company recorded the lowest quarterly profit in almost three years, and said it is moving to cheaper locations.
Earlier, India's Tata Steel announced 900 jobs cuts and closing of 12 sites in the UK.