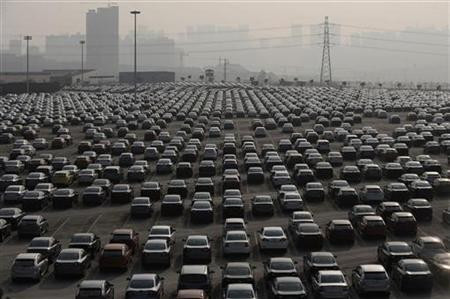 Car sales in Europe grew for a seventh consecutive month in March, but there are concerns the growth is 'artificial'.
Sales skyrocketed by 10.6% in March in comparison to 2013 results, with a total jump of 8.1% since the turn of the year largely driven by the industry's major players.
Renault reported a 29% rise in sales in March, whilst Ford reported a 14% rise and Peugeot 11%.
"The numbers for the first quarter and in particular for March are superb," Hans-Peter Wodniok, an analyst at Fairesearch GmbH in Kronberg, told Bloomberg Business Week. Adding that the U.K. "is really the driving force when you look at the other large European markets."
The UK (17.7%) and Spain (10.0%) both recorded double-digit growth, says a report from the European Automobile Manufacturers Association, whilst almost one and a half million new vehicles were registered in the EU.
However, according to Reuters, despite the growth in sales, manufacturers are still engaged in a price race to the bottom.
Discounts have grown faster than sales in 2014 casting a shadow over the 'recovery' of the automobile industry.
Average discounts have risen by 12% in the first quarter to £2,300 (€2750, $3,800), leaving some wary over the legitimacy of the sales growth.
"There should be significant concern about artificial growth," Ernst & Young's senior automotive partner Peter Fuss told Reuters, adding that the industry's profitability "continues to be under severe pressure."
The car market is expected to grow slowly – experts predict 3% by the end of the year – but it's going to take a long time for car sales to get back to where they were pre-2008, say forecasters.
Recent figures show that it's not just those in the automotive sector that are slashing prices to keep the consumer happy as we nurse our economy back to full health.
The British Retail Consortium said that high street prices at the start of March were 1.7% lower than at the same time in the previous year, making it the biggest annual decline in any month since the series began in 2006. It was the 11th consecutive month in which prices had fallen.