Are you looking for a job in 2018? What's new in recruitment
Topping priorities for 2018 is the ever-present issue of diversity.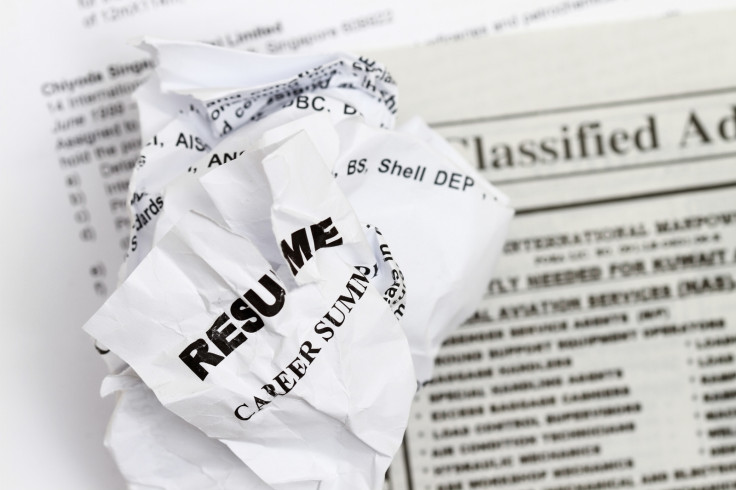 You only have to look at the headlines from recent years to see that the UK economy has come up against some significant challenges. Whether it's the gig economy, uncertainty caused by Brexit, or the so-called fourth industrial revolution - it's clear that businesses are facing increasingly complex workforce issues.
As a result, immense pressure is being placed on hiring managers and recruiters; and in recent years we've heard more and more that these professionals are being bogged down by monotonous tasks such as searching, scheduling and screening.
But there is a shift happening, with new practices and trends emerging that will help elevate recruitment to a more strategic profession that focuses on the most important and gratifying parts of the job.
At LinkedIn, we know this because we recently released our 2018 Global Recruiting Trends report, our annual research that surveys over 8,800 recruiters and hiring managers from 39 countries, to better understand the trends affecting the industry. The research revealed some interesting insights into how the profession is changing:
Diversity is the top priority
Topping priorities for 2018 is the ever-present issue of diversity - with 82% of UK hiring managers naming it as the key trend impacting how they hire. And while diversity used to simply be a box ticking exercise, today it's seen as something that directly correlates with improved culture (78%) and a boosted company performance (62%).
Despite a lot of attention on the subject, many companies are still coming up against a number of barriers when it comes to diversity and inclusion. Nearly two fifths (25%) of global hiring managers are struggling to find diverse candidates to interview, and 27% find it a challenge to retain a diverse workforce.
To overcome this, businesses will need to turn inwards to assess their own position - creating a company culture that embraces diversity by using inclusive language and empowering employees to shout about the company.
Are job interviews still fit for purpose?
Traditional job interviews have been a standard for decades, but this could be set to change. Our research showed that half (49%) of UK respondents said that changes to interview techniques are "very" or "extremely" important to the future of hiring, making way for a new-age interview process.
The biggest challenge with the current methods are assessing a candidate's soft skills (63%), understanding their weaknesses (57%) and interviewer bias (42%).
Although 2018 won't be the death of the traditional interview, emerging tools are going to revolutionise the process - virtual reality assessments (28%), meeting in casual settings (53%) and job auditions (54%) come out on top with the aim of providing a more holistic picture of a candidate.
Access to data is changing things
Although recruitment has historically had the reputation of a people profession, most individuals working in the industry already use data in their day-to-day jobs. In fact, nearly two-fifths (38%) of those surveyed see data as one of the most important factors in the hiring process.
Now, if you're like us, you might be wondering how this data is being put to use. Well, two thirds (64%) stated that they are currently making use of data for things like increased retention, evaluating skills and building better offers. This trend won't be going anywhere either, in fact - within the next two years, 79% of those surveyed are likely to be using data in their hiring process.
More and more, it'll be data that predicts hiring outcomes and powers machines to make smarter decisions on behalf of hiring managers.
Incorporating AI into recruitment
The term artificial intelligence is often seen as threatening when it comes to jobs, but for recruiters who can receive hundreds of CVs a day it's set to become the secret workhouse that helps them do their jobs better. Over a quarter (28%) of UK respondents said AI is the most important trend for 2018, helping them source, screen and nurture candidates - saving time and helping removing any human bias.
While AI is undoubtedly changing industries across the world - the majority of recruitment professionals think it will complement their role, rather than threaten it. Two thirds (68%) of global respondents said AI would save them time, while a third (30%) said it would save their organisation money.
There are a number of challenges facing recruiters, but there are positive indications that the industry is adapting to meet those challenges. Whether hiring managers are rethinking how they interview candidates, incorporating AI into their talent strategies, or using big data to source the right talent, it'll be a keen finger on the pulse with these trends that will help organisations thrive in our ever-evolving market.
Jon Addison is Head of Talent Solutions at LinkedIn UK
© Copyright IBTimes 2023. All rights reserved.