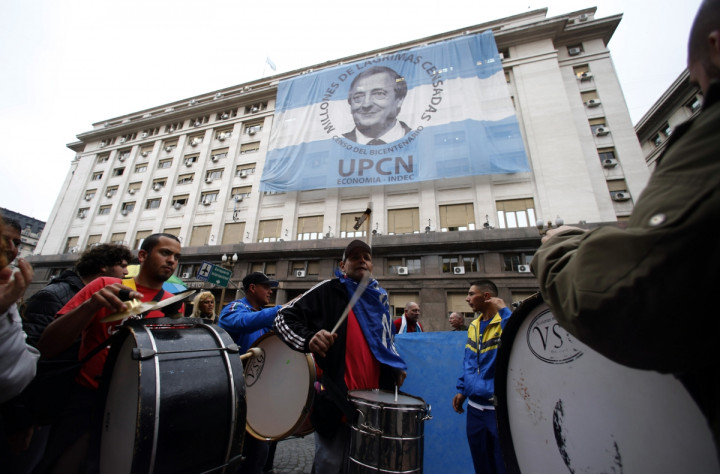 Holders of Argentine bonds denominated in the euro are challenging a US court ruling that barred the country's coupon payments to them in connection with its lawsuit with the so-called vulture funds.
Lawyers for the bondholders filed a notice in Manhattan federal court, challenging judge Thomas Griesa's ruling on 6 August to block Argentina's payments to its restructured bondholders until it also pays the holdout creditors.
The bondholders argue that their bonds do not come under US law, and should be treated under English and Welsh law.
Argentina has been engaged in a long legal battle with hedge funds led by Elliott Management and Aurelius, which refused to take part in the country's debt restructuring. About 92% of the country's creditors agreed to swap debts and accept less money.
The "holdout" US hedge funds had bought debt cheaply after Argentina's economic crisis, and are demanding full payment on the bonds.
Accusing the holdout creditors of taking advantage of its debt problems, Argentina noted that it could not afford to pay them, as full payment would cause similar claims from restructured bondholders.
In a major blow to the government, the US court earlier gave a ruling that bars Argentina from paying the holders of its restructured debt unless it pays the hedge funds. District judge Griesa has also blocked Argentina's coupon payment to restructured bondholders through Bank of New York Mellon.
The country's persistent attempts to reach a settlement with the so-called vulture funds failed, and it fell into its second default in 13 years.
Argentina earlier ordered Bank of New York Mellon – the intermediary between the country and bondholders – to make the payouts despite Griesa's order. However, the judge ordered the bank to hold on to the money.