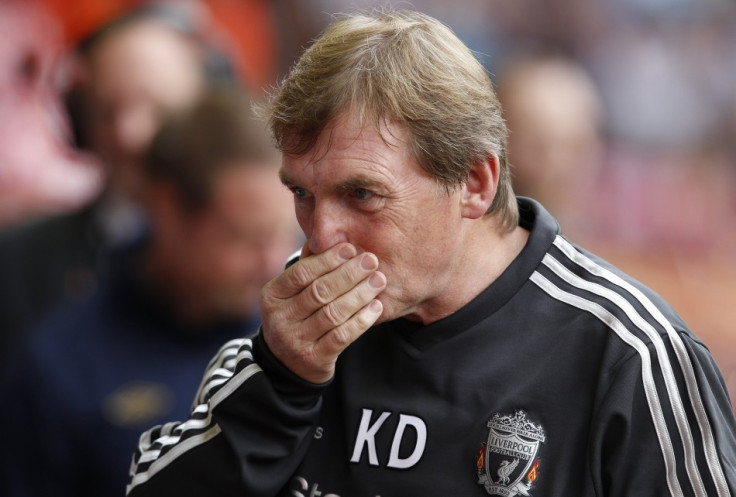 John Barnes believes that Liverpool need to make it a priority to purchase a striker in January, with Real Madrid hitman Gonzalo Higuain at the top of the Reds legend's list of candidates.
Higuain is currently suffering from limited game time with the Spanish giants, and Kenny Dalglish has been connected with a possible deal for the 24 year old since he took over the managerial post at Anfield last January.
And as Liverpool have suffered some of the worst statistics in goal scoring in the Premier League this season, Barnes believes that Kenny Dalglish will move for Higuain in the January window.
"Goal scoring has been the problem all year," Barnes told Talksport.
"They've been creating enough chances but they really haven't got an out and out goal scorer.
"Luis Suarez is a fantastic player, he scores goals, he comes short, he goes wide but what they are missing is a real penalty box player.
"They have to get a classic centre-forward, a number nine, who's going to be a six-yard box player and they need to get one of really proven quality, someone like Gonzalo Higuain.
"He's not playing at Real Madrid, if you get the ball in the box he can score, he can play outside the box and he's the kind of player that Liverpool should be going for."
While Suarez has starred for Liverpool since joining the club in January, Andy Carroll, who moved to Merseyside at the same time as his teammate, has failed to impress on the big stage.
In fact, this season the England international has scored just three goals across all competitions, with two of those being in the Premier League, and the former Toon star is finding it harder by the week to justify his £35 million transfer fee.
Barnes, who featured for Liverpool over 300 times in the 1980s and 1990s, also considered the possibility of the club signing Aston Villa striker Darren Bent to give the squad more support up front. But he was unsure over whether the shooter, who left Sunderland under controversial circumstances, would fit into the Reds' line up.
"It all depends on the way you actually play and you have to play to someone's strengths," he explained.
"I don't know if he is the type of player that they want, he likes to be direct, play over the top, run on quickly. Liverpool don't play that way and as good as Darren Bent is a good goal-scorer in the right team, I don't know whether he'd fit at Liverpool."