Ariana Grande has released her new album Dangerous Woman to much fanfare. The US singer's third album has received a warm welcome from her Arianators fan-base who have praised the record as a "masterpiece". Just hours after it was made available to buy on iTunes on 20 May, the album reached number one on the iTunes chart.
Boasting 11 tracks, four bonus numbers and collaborations with Future, Nicki Minaj, Lil Wayne and Macy Gray, Dangerous Woman is undoubtedly Grande's most anticipated album to date. Judging by fan reaction, Grande has gotten the hitmaking formula right with her latest effort as the general consensus describes Dangerous Woman as an impressive body of work.
One fan tweeted: "I'm so obsessed with this album," while another hailed Grande, 22, as a "legend". One Arianator revealed: "I haven't stopped listening to the album since it came out! It's almost 3am though and I need sleep," and another said: "She deserves this so much! The album is a true masterpiece! Everything I expected & more!"
Grande, who often draws comparisons to Mariah Carey, is known for her powerhouse voice and it seems she has raised the bar with Dangerous Woman. One listener notes: "Can we just talk about Moonlight vocals?" Another fan stated: "This album is the best thing happened in this world," while another chimed in: "Best music you've ever made !!!!!!"
Expressing her gratitude for the positive reaction, Grande told her Twitter followers: "Babies, what an emotional day. overwhelmed & excited. I love you. thank you for everything always. !!!! To the people who have gotten the album in the territories where it's out already, I love u. thank you. a few more hours for us over here!!!"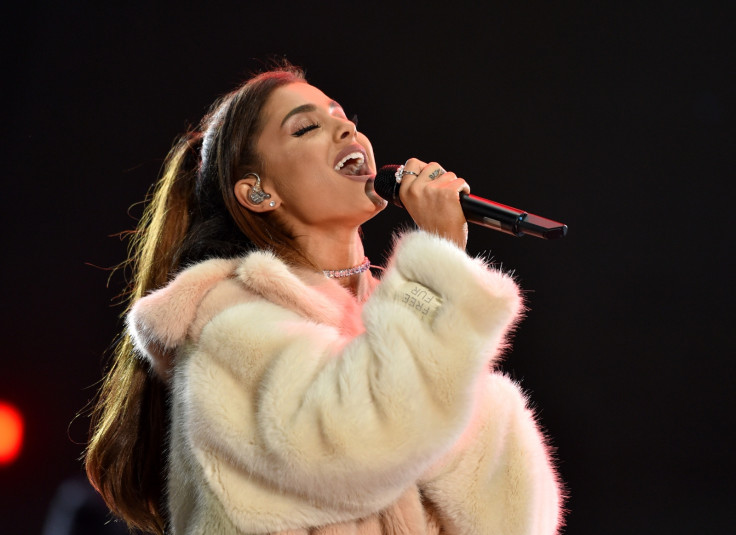 The Problem singer has certainly worked hard on transitioning her image into a sexy pop siren and the songs on Dangerous Woman, including the title track and Let Me Love You, reflect her maturity. Speaking to BBC Radio 1Xtra, Grande said of her new body of work: "I really feel like a huge step forward and I'm really proud of it. My heart is bursting. It's definitely pop still, but I'm happy that it's definitely showing more of a soulful side than the previous album."
The chart-topper has already released the singles Dangerous Woman and Let Me Love You from the album and is set to drop Into You as the next track and music video.
Dangerous Woman is available to stream on Spotify and can be purchased on iTunes.