Ariana Grande has turned up the heat once again with the music video for her latest single Let Me Love Me. In the clip, the pop star toys with the powers of seduction while cosying up to her collaborator Lil Wayne. Let Me Love You is taken from Grande's third album, Dangerous Woman, which is set for release this Friday (20 May 2016).
The Let Me Love You video, which debuted exclusively on Apple Music on Monday (16 May), features Grande in a black leotard writhing around on a bed, striking sexy poses and staring seductively into the camera. Although the singer wears her trademark girlie ponytail, she also lets her hair down into loose curls. Later in the clip, Grande changes outfits and is briefly seen wearing a lacy bra.
Halfway through the video, which was directed by Grant Singer, rapper Lil Wayne makes his entrance smoking a cigarette before being joined by Grande as he delivers his rap verse.
Grande, 22, struts around the Young Money rapper while also caressing his chest and playing with the gold chains around his neck.
Alluding to Grande's new mature image, Lil Wayne raps: "OK, Ariana, my lil mama, goodbye to the good girl."
Fans have praised the visuals and have noted Grande's transition from girl-next-door to sultry siren, with one commenting: "She looks absolutely stunning in this video. We're so proud of her. This album will be amazing", and another stating: "She looked so mature, confident & stunning in this. Pure perfection!" Another tweeted: "I'll tell you, watching @ArianaGrande from the time she came out to now is amazing. Such dynamic growth! Incredible!"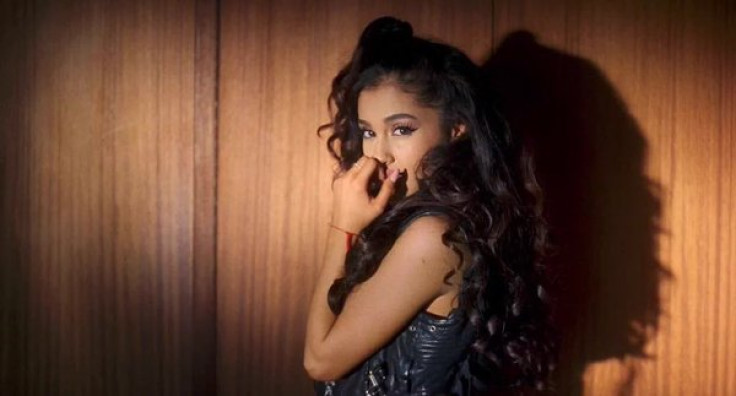 Let Me Love You follows the Dangerous Woman video, which was also racy in nature. The Dangerous Woman album is set to feature the track Into You and collaborations with Nicki Minaj on Side To Side (which has also debuted online), Everyday with Future and Leave Me Lonely featuring Macy Gray.
Grande had previously faced stiff competition from female group Fifth Harmony, who were due to release their second album 7/27 on the same day as Dangerous Woman. However, they have now pushed it back by a week.
Watch Ariana Grande's Let Me Love You video: