Ariana Grande's charity single for the victims of the Manchester terror attack has narrowly missed out on the top spot, landing at number two in the UK singles chart.
The US singer, 23, re-released her 2015 track One More Time, which originally peaked at number 24 and soared to Number 11 two weeks ago following the attack. Its new position makes it Ariana's 5th Top 10 single.
All proceeds will go towards the victims and the families of those affected when 22 people were killed and 120 injured when a suicide bomber set off an explosive device following her concert at the Manchester Arena on May 22.
On Friday (June 9) it was confirmed the single achieved 2.9 million streams and 61,000 downloads, according the Official Charts Company.
Justin Bieber continues to hold the number one position for the fifth week running with Despacito – a collaboration with Puerto Rican singers Luis Fonsi and Daddy Yankee.
The chart-topper logged 8.8 million streams and 43,000 downloads over the last seven days.
Despite the song's success, the Canadian popstar, 23, recently caused outrage when he revealed that he didn't know the lyrics which are largely sung in Spanish, instead replacing the actual words with "Dorito" and "burrito" when performing it live.
Former Nickelodeon child star Ariana announced her intention with the tune when returning to Manchester less than two weeks after the atrocity to stage a massive benefit concert.
During One Love Manchester on June 4, which Ariana organised with monies once again going to those caught up in the terror attack, a star-studded line-up took to the stage including Miley Cyrus, Justin, Katie Perry, Robbie Williams and Niall Horan.
On Wednesday (June 7), Ariana also released a live version of her singing Wizard of Oz classic Over The Rainbow taken from the concert as a second charity single.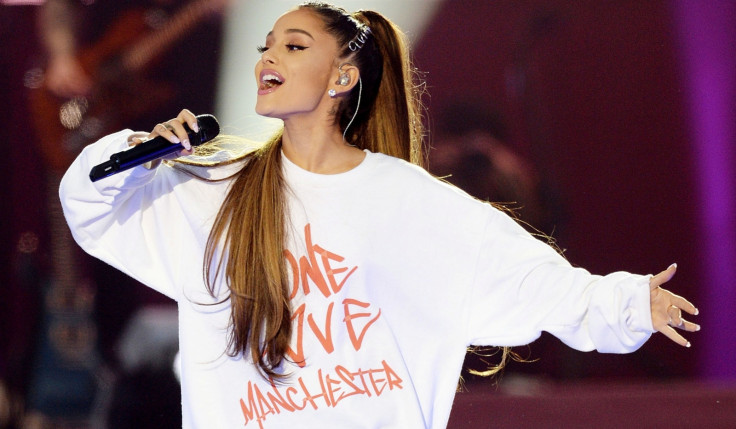 One Love Manchester raised over £2.7 million with money continuing to be generated through the single releases and merchandise that is available online.
Taking to Twitter, Ariana told her 47m followers: "The only thing we can do now is choose how we let this affect us and how we live our lives from here on out.
"Music is meant to heal us, to bring us together, to make us happy. So that is what it will continue to do for us," she added.