Coldplay frontman Chris Martin has defended Noel Gallagher over his no-show at One Love Manchester. Fans were hoping for an Oasis reunion at Ariana Grande's charity concert in aid of the city's terror attack victims, but Liam Gallagher performed without his brother.
As a surprise set, Martin, 40, stepped in to duet with Liam, 44, at the Emirates Old Trafford cricket ground on 4 June. The Coldplay singer performed classic Oasis tracks Don't Look Back In Anger and Live Forever, while Liam sang Rock N Roll Star. Noel's decision to miss the sold-out benefit disappointed thousands of fans who have consoled each other with Oasis songs in the wake of the May terror attacks.
Addressing the controversy, Martin tweeted on 6 June: "Thank you @noelgallagher for giving your blessing and encouragement to play don't look back in anger and live forever on sunday. Everyone knew in advance you couldn't be there physically, so thank you for being there in spirit. And for lending us those incredible songs. love cm."
Hours after winning praise for his performance, Liam slammed his older brother in a series of scathing tweets. The former Beady Eye star apologised to fans for Noel's no-show and said his former bandmate should have abandoned a family holiday and flown back to the UK to support their home city. Noel is yet to comment on his choice not to take part in the concert.
The united front between Martin and Liam came as a major surprise given the latter's unsavoury comments about Coldplay in the past.
In an interview at Pinkpop festival the day after One Love Manchester, Liam backtracked on his previous criticism of the band, stating: "They've never sounded so good have they, Coldplay? I was like that: 'F*****g hell you sound good man. I take back everything I've ever said about you. You sound f*****g really good'... Listen man. They're all right man. Chris is cool."
Hosted by Grande, 23, the charity concert featured performances from Justin Bieber, Miley Cyrus, the Black Eyed Peas, Katy Perry, Take That and Robbie Williams, and was watched by an estimated 11 million people. It is said that proceeds from the three-hour gig raised a staggering £2.35m for the British Red Cross, contributing to the charity's total of almost £10m ($12.9m).
Funds raised will go towards the families of the 22 victims who were killed in the bomb attack, which took place at the end of Grande's Manchester Arena gig on 22 May.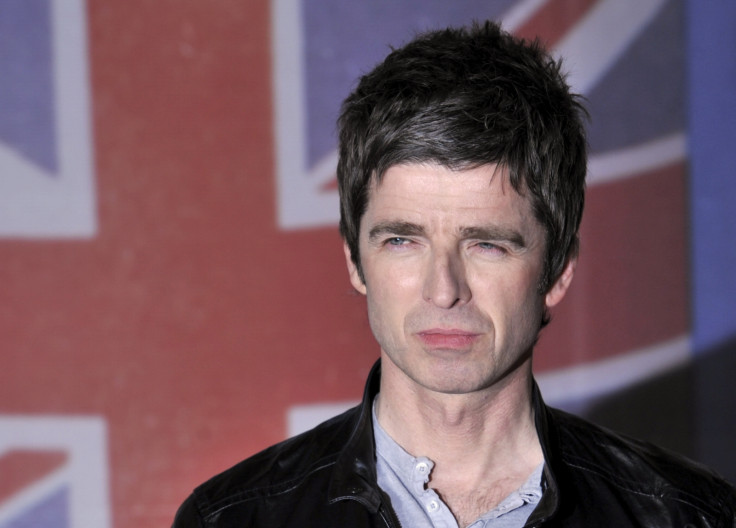 Watch Liam Gallagher perform with Coldplay at One Love Manchester: